/

/

Kevin Brady Brady Statement on Passing of President George H.W. Bush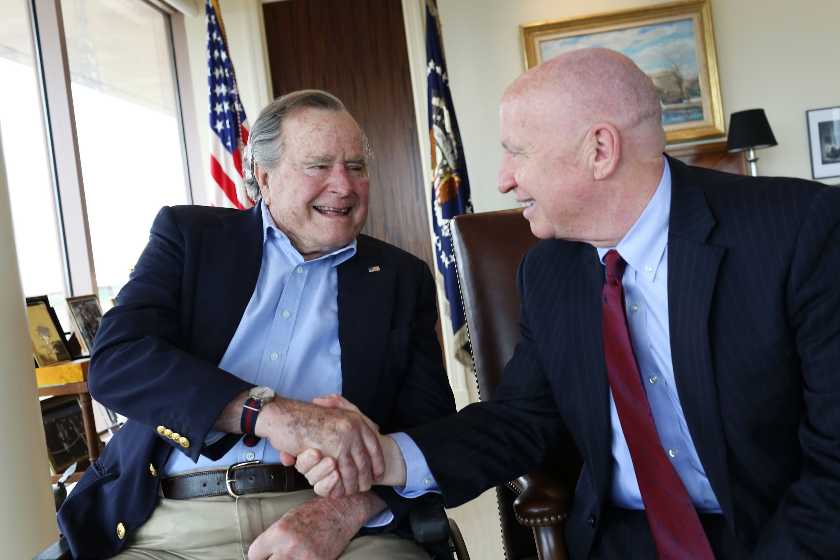 THE WOODLANDS, Texas -- Congressman Kevin Brady (R-TX) released the following statement regarding the passing of 41st President of the United States, George H.W. Bush:

"Few Americans will ever rival the depth and breadth of the service to our country exhibited by George H.W. Bush. He was a courageous war hero, key member of the Committee on Ways and Means while serving in Congress, twice an Ambassador, Director of the Central Intelligence Agency, Vice President for eight years, and finally President of the United States. But I believe he would say his favorite title was husband to his beloved Barbara, and greatest accomplishment was in raising children who serve their nation with equal dedication and patriotism.

"Our country, and indeed our state, have lost a man of honor who leaves a legacy of love and service for his nation and his family. Cathy and I extend our deepest condolences to the Bush family and join the nation in mourning the death of one that history will remember as one of our greatest leaders."