/

/

Top 5 Things to Do This Week in The Woodlands - December 10 - 16 2018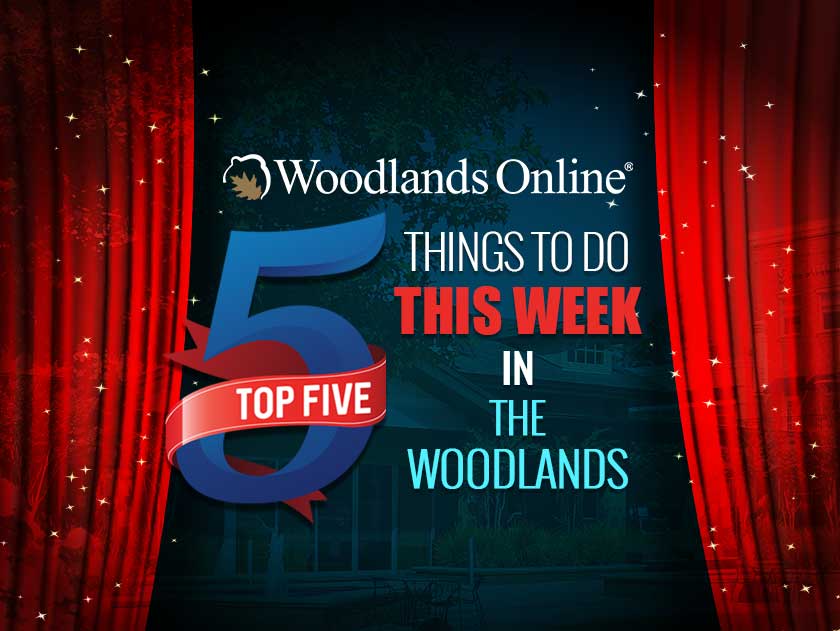 THE WOODLANDS, Texas -- From ice cream to "hot" dogs, live music to story time, there's a lot going on this week in The Woodlands. Here's our Top 5. For more holiday ideas, specials, events and contests, visit our Christmas in The Woodlands Guide.

Take a load off and relax to the sweet, soothing, soul-feeding sounds of live jazz music 7 p.m. – 10 p.m. Tuesday Dec. 11 at GenuWine. It's open mic night as Jazz on the Northside takes the stage. If you want to kick up your heels, you can do that too -- swing and bop is also on the menu. Happy Hour specials on wine and beer all night.

The weather is certainly chillier, but we're Texans, and it's never too cold for ice cream! If you'd rather have something warm, you can do that too at Dairy Queen – Woodlands Parkway. Have a hot meal -- burgers, chicken strips, Tex-Mex. Whatever you choose, kids eat free with the purchase of any regularly priced combo meal during Family Night, 5 p.m. – 8 p.m. Wednesday Dec. 12.

Houston-area couple Thom and Nancy Binford have combined their artistic talents to create The Last Christmas Tree, a story about a "not-so-handsome tree" hoping to find a home Christmas Eve. Join them 11 a.m. – 12:30 p.m. Friday Dec. 14 at The Woodlands Children's Museum for a reading and meet-and-greet. Thom wrote the story and Nancy, a retired art teacher, illustrated the book, which speaks to anyone who has ever felt different or sad about not being chosen for a game, team or club. This will be a wonderful keepsake and addition to your family library.

You might not think about visiting a camping retailer this time of year, but Camperland takes care of families year-round. Case in point: Christmas at Camperland 11 a.m. – 2 p.m. Saturday Dec. 15 gathers donations and raises funds for those less fortunate this holiday season. Enjoy a scavenger hunt, bounce house, hot chocolate, snacks, and of course a visit from Santa. Christmas at Camperland – Helping Others Through Christ.

Let's not forget about our four-legged family members this holiday season. The Woodlands Township invites you and your fur baby to Feliz Navi-Dog, 3 p.m. Sunday Dec. 16 at Bear Branch Park. Festivities include a treat hunt and pooch pageant. Contest categories include best behaved, best trick, best costume and more. Call 281-516-7348 or 281-210-3950 to register your pet. Fee is $5 per dog.