/

/

From pep rallies to holiday concert in the park: Meet high school band Rosedown
From pep rallies to holiday concert in the park: Meet high school band Rosedown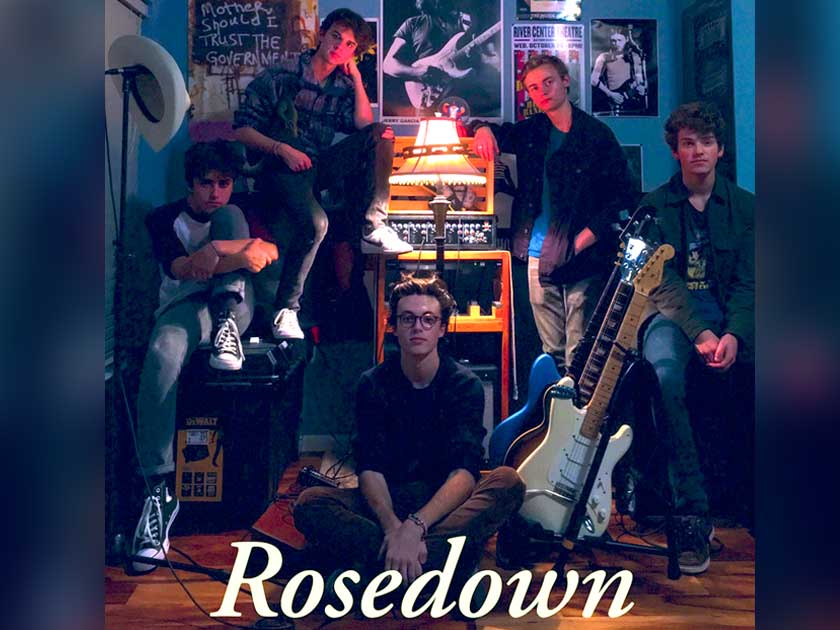 THE WOODLANDS, Texas – Five students from The Woodlands High School have come together to create an indie band, and will perform their first public concert Saturday Dec. 22 at Northshore Park.

Lead singer Peter McPoland, a senior at The Woodlands High School, formed Rosedown last summer.

But he's been singing since he could talk, even choosing it as his preferred form of communication.

"He would literally sing everything instead of just saying it," said his mother Sondra. "We were on vacation and we were walking somewhere. Peter was singing as usual. His sister turned to him and said 'stop singing! Your life is not a song!"

But now it actually kind of is.

As a solo artist, McPoland has gone on to release songs on Spotify, iTunes, Genius and Apple Music.

Last summer, he landed a gig that he needed a bass player and drummer for, so he reached out to some of his classmates.

"Peter and Joe (Curtin) were in my music theory class, and I have to say, we all rocked that class," Peter Van Benthuysen said. "I was flattered when Peter reached out over the summer and asked me to join the band."

The band is now fully formed and goes by the name "Rosedown," with Peter McPoland as lead vocals and rhythm guitar, Peter Van Benthuysen on bass guitar, Landon Laney on lead guitar and vocals, Josh Suarez on keyboard and Joe Curtin on drums.

"I was 11 when I started playing the piano," Suarez said. "I loved to see live performers and knew I wanted to get involved with playing live too."

The band has been together for less than a year, but they've definitely found their groove. The members share similar taste in music from some of the "grunge" greats of the 1990's, such as Nirvana and the Foo Fighters.

But there's also influence by the some of the greatest rock bands of all time. Case in point is Rosedown's cover of "Come Together" by the Beatles, a song that has become popular when the band performs it at The Woodlands High School pep rallies.

Rosedown is not just a cover band. They've also been working on original music, holding regular rehearsals at McPoland's home in Alden Bridge, where a room upstairs has everything they need for jamming.

"It doesn't bother me at all," said McPoland's mother. "I truly enjoy hearing the music. It's like getting a free concert."

Although I'm not sure what the neighbors think," she joked.

Rosedown has also played at TWHS environmental club's climate change rally to help raise awareness, and the DECA club to help raise money for the Women's Shelter.

And on Saturday Dec. 22, they are giving a gift to the community with a free "Rosedown and Friends" Christmas concert at Northshore Park at 4 p.m. The concert will feature holiday tunes, cover songs and original content.

The guys are excited to have the opportunity to bring their music to a wider audience.

"We're not really nervous anymore when we play," McPoland said. "We do get a little stressed the two hours leading up to the show, but after that, it's pure adrenalin."

They hope to keep the music alive throughout the rest of high school and beyond.

"I will be a musician all the way," Laney said. "I don't care how or what it is, as long as it's something musical."