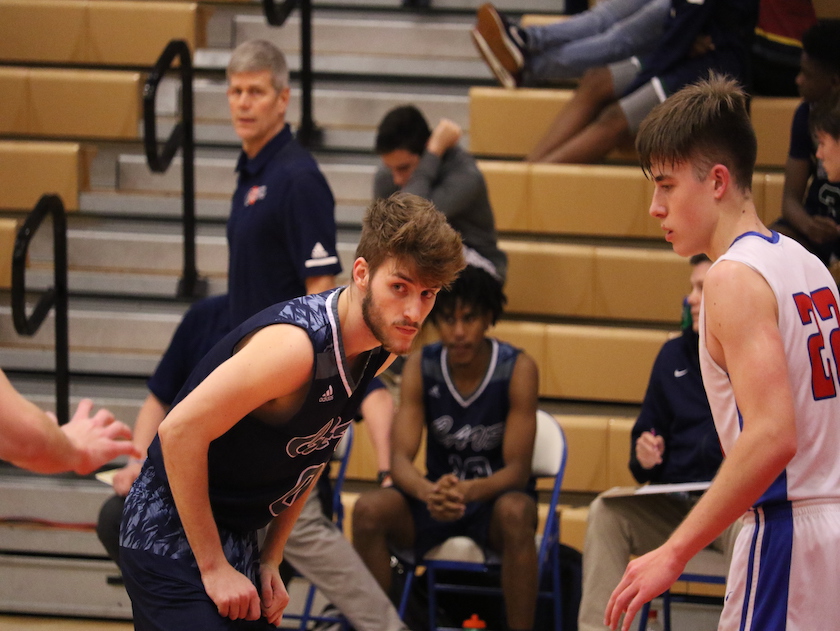 THE WOODLANDS, Texas— College Park basketball traveled across I-45 for a rivalry matchup against the Oak Ridge War Eagles on Tuesday. Just a few days removed from an overtime loss to undefeated Klein Forest, the Cavaliers get a victory on the road 46-44.



After the long three day weekend, both teams seemed a little rusty after their day off—combining for a 13 point total in the 1st quarter. The Cavaliers ended last week's game gainst Klein Forest 6-6 from three point range late in the fourth. With the success of late behind the arc, Cavalier Coach McNeely leaned heavy on his shooters on Tuesday. A slow start saw a change in scheme for the Cavs, relying more on ball movement for an open shot. Senior point guard Cam Noel nailed a leaning three pointer at the halftime buzzer to bring the Cavaliers within one. Noel finished with 5 points, 5 rebounds, and 4 assists before being sat in the second half.

A second quarter for the Cavs that seemed to being them back into the game was seemingly erased after another disappointing third quarter. The War Eagles held the Cavs to just two field goals in the period. The fourth quarter magic for College Park continued as the Cavs exploded for 20 points late in the game. Mark Henderson and Drew Calederon put up a team best 10 points each against Oak Ridge.



Oak Ridge came into Tuesday currently one place out of playoff contention. The fifth place War Eagles slide to 4-6 in district play while the Cavs also sit on the outside looking in at 4-7. Our Live Broadcast was presented by Texas Tiny Homes.