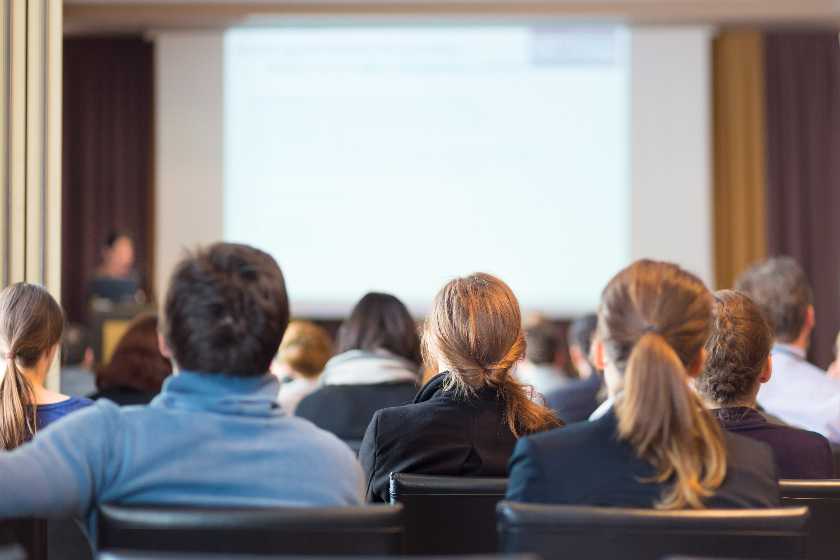 The WOODLANDS, Texas -- The Woodlands Area Chamber of Commerce proudly presents the Economic Outlook Conference 2019 this Friday, Feb. 8 at The Woodlands Waterway Marriott Hotel and Convention Center from 7:30 a.m. to 1 p.m.

Hundreds convene annually to attend this informative community event held right here in The Woodlands. Top-ranking business professionals representing varied industries will offer insightful perspective and projections for our local business economy. Networking opportunities will abound for all present. The presentations will include community and regional updates followed by a CEO panel including:

- Charles D. Stokes, CEO of Memorial Hermann Health System.
- Paul H. Layne, CEO of The Howard Hughes Corporation – Central Region.
- Sallie Rainer, CEO of Entergy Texas, Inc.
- Lonnel Coates, CEO of Lexicon Pharmaceuticals, Inc.

Among the highlights this year, the program will include a keynote luncheon with John Hofmeister, former president of Shell Oil Company. Hofmeister brings over 45 years of industry experience. His extensive business background includes executive leadership positions in multiple companies such as General Electric, Nortel and AlliedSignal (now Honeywell International). Citizens for Affordable Energy, Hofmeister's not-for-profit membership association, focuses on solutions to national energy security. "The energy sector is a driver of our economy, and his experience and opinion on the future of the industry will be of great benefit to attendees," said J.J. Hollie, president and CEO of The Woodlands Area Chamber of Commerce.

Hollie said, "The conference aims to provide businesses with concrete information that they can use moving forward into the future. The conference will feature a new group of speakers that will provide a substantial amount of new information to help businesses make the right decisions. The conference will include everything from a community and government update to a regional and national economy forecast."

Admission to the event is $169 for Chamber Members and $199 for non-members. Contact Lupe Cuellar, director of Government Affairs at The Woodlands Area Chamber of Commerce, with any pertinent questions at lupe.cuellar@woodlandschamber.org.