The Woodlands Area Chamber of Commerce Hosts Monthly Transportation Education Council Meeting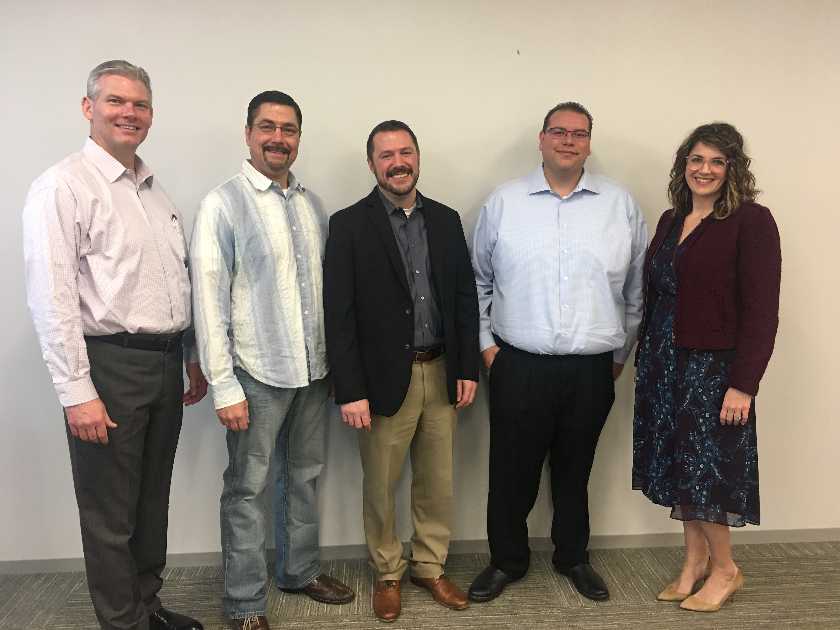 THE WOODLANDS, Texas --The Woodlands Area Chamber of Commerce's Transportation Education Council (TEC) met Friday, February 1, 2019, at The Chamber's Lakeside Blvd offices to give members a chance to become educated and give feedback on the latest transportation studies and plan implementation effecting their area.

At Friday's meeting, approximately 30 Chamber members and guests were in attendance to receive updates on long-term solutions to mitigate traffic congestion on the I-45 corridor in The Woodlands area.

"As part of The Chamber's core functions to advocate for business, it is important that we engage and inform our members on important issues affecting our region," J.J. Hollie, president and CEO of The Woodlands Area Chamber of Commerce said. "Transportation is a core concept to every aspect of daily life in our community, so we have a long-standing interest in mobility as we evolve to meet the needs our growing population."

Adam Galland, TxDOT area engineer for Montgomery County, presented updates on transportation projects including the Planning and Environmental Linkage Study (PEL) on I-45 from Beltway (BW) 8 to Loop 336 South spanning Harris and Montgomery Counties, including the city areas of Houston; Oak Ridge North; Shenandoah; Conroe and The Woodlands Township. The purpose of this high-level, early-planning study process is to employ ongoing agency and stakeholder involvement in order to create a resolution to congestion issues and improve I-45 mobility.

Other TxDot projects and studies discussed included improvements from the I-45 feeder road intersection at SH 242 to US 59, the widening of FM 2978 from Dobbin-Hufsmith Road to FM 1488 and the reconstruction and widening of FM 1488 from Joseph Road to FM 2978.

The next TEC meeting is scheduled for Friday, March 1, 2019, at The Chamber offices.