/

/

The Woodlands Community Presbyterian Church Supports Local Child Hunger Relief
The Woodlands Community Presbyterian Church Supports Local Child Hunger Relief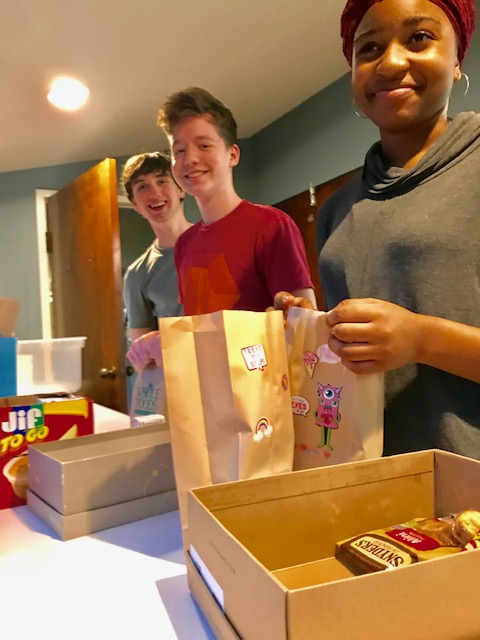 THE WOODLANDS, Texas -- The stunning fact that 30,000 Montgomery County children are hungry is unacceptable to The Woodlands Community Presbyterian Church (WCPC). Of that number, 11,000 are preschoolers. WCPC's Mission Outreach Team was recently asked to help abate the problem, as many families live near the poverty line and lack proper nutrition. So the church opened their hearts and wallets, and through a good-will offering, raised $12,000 to feed the hungry right here in our own backyard.

Houston-based Kids Meals has been nourishing toddlers and preschoolers since 2008 and is currently seeking help from WCPC, and other churches and organizations, to expand from Harris County and into Montgomery County. With the help of WCPC and others, meal by meal, bite by bite, the hunger problem in Montgomery County can be reduced.

"When Kids Meals approached us for help we didn't hesitate," said WCPC's Mission Facilitator Michelle Stelter. "We want to feed the solution and are happy to be on board with them because they have a very smart and effective program."

Kids Meals is a 501(c)(3) non-profit organization which has been delivering free, healthy meals to the doorsteps of Houston's hungriest children aged 6 and under. In 2018 they deliver 865,797 nutritious meals. For a third of the kids they serve, that meal is the only one they will receive that day. With low overhead and high-volume purchasing, Kids Meals is able to effectively stretch each dollar donated to a cost of about $2 per child/per meal.

Monday through Friday, Kid Meals volunteers make sandwiches and fill brown bags with nutritious food for Harris County children, which has the second highest rate of food insecurity in the country. Vans then deliver the meals to children whose families have signed up for the program and show financial hardship.
Studies reveal that inadequate food intake in critical development years can have lasting consequences such as depression, behavioral issues, poor learning and attentive skills.

The Woodlands Community Presbyterian Church, at 4881 West Panther Creek Drive, is laser-focused on healing and loving, far and near. They dedicate a percentage of each year's operating budget to social, environmental, and humanitarian causes by hosting homeless families in their buildings, assisting fair trade efforts, holding community social justice forums, funding humanitarian relief & disaster assistance and increasing awareness of environmental concerns. They are all-inclusive, practicing acceptance regardless of race, color or sexual orientation.

Head Pastor Dr. David Jones is proud of his flock of motivated change-agents who put their faith into action.

"Our faith in Christ is not just something we confess on Sunday. It gives direction to our lives, motivating us to meet the needs of others. Our support of the Kids Meals initiative seeks to respond to Jesus' challenge of real discipleship. We encourage other faith communities and individuals to join with us in making a difference in the lives of the most vulnerable – the children of this county," said Jones.

In addition to financial support, WCPC hopes to open their kitchen to Kids Meals for food assembly and other assistance once the expansion is made into Montgomery County. Kids Meals is now seeking volunteers from throughout our area. If interested, you may contact them at www.kidsmealinc.org.