/

/

Montgomery County Home Show features HGTV Boise Boys, and Home improvement Experts
Montgomery County Home Show features HGTV Boise Boys, and Home improvement Experts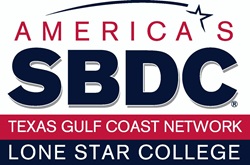 CONROE, Texas -- Homeowners are inspired to make positive changes re-creating ideas seen on television home improvement shows like HDTV by visiting Home and Garden Shows. Tony Wood, founder of Texwood Shows, is also making a positive move relocating the popular Home and Garden show from The Waterway Marriot in The Woodlands where it has been for 16 years to the Lone Star Convention Center in Conroe.

"Moving to the Convention Center allows the show to add additional outdoor exhibitors in the parking lot surrounding the venue and concentrate on lake property updates as well", said Tony Wood. "We are excited about adding home renovation experts, Clint Robertson and Luke Caldwell from HGTV's Boise Boys to our speaker line-up at new appearances on Saturday, March 2, 2019."

Clint Robertson and Luke Caldwell, best friends and home renovation experts, do beautiful home transformations in HGTV's series Boise Boys. The duo says they are an unlikely pairing of two very different people—Luke, a designer, is a "stylistic visionary" and Clint is a "getter-done" licensed contractor. The show follows the pair as they renovate dilapidated properties into resale-ready homes. Their business is booming, but family comes first for Clint, the father of three, and Luke, dad to six.

After Boise Boys delivered solid ratings in its first season, HGTV ordered an additional 13 one-hour episodes premiering in late Spring 2019. Great timing for the community to see the Timber and Love renovation experts and discover what brought them together to restore homes as a team. Best friends work together to revitalize Boise's most dilapidated properties into resale-ready homes. During its first season Boise Boys helped HGTV rank #1 among upscale women 25-54.

With over 200 exhibitors sharing new home improvement products and services from landscaping, roofing, outdoor remodeling, pools, attics, painters, flooring, decorators, remodeling kitchens, bathrooms, bathtubs, skylights, pest/mosquito control, kitchen accessories, hot tubs, windows/window treatments, and even garages, attendees will be buzzing with fresh ideas for their homes.

Featured exhibitors include Primo Hot Tubs and Swim Spas and ABM Cabinets, both professional local businesses in the home improvement industry in Montgomery County. Primo Hot tubs and Swim Spas will offer buy direct incentives up to 50% off for participants that purchase a new therapeutic hot tub or swim spa during the show. Primo Spas has a patented filtration system that allows you to have a chlorine-free unit and a patented Bio Medical Magnets in the neck and shoulder seat. Their Smart Top Vanish cover is lightweight, long lasting, retains heat (energy effective) and takes up only 25 inches of space when not in use. Relax and maintain a healthily lifestyle in your own backyard!

Visit the custom Luxury Kitchen at the show by ABM Cabinets. Any design you have seen on Pinterest or HDTV, you can make it your reality with ABM Cabinets. Enjoy having a luxurious kitchen or bathroom with true custom-made cabinets by Wellborn and RD Henry, Cambria quartz countertops, or enhance your backyard with a new extended porch area featuring a beautiful outdoor kitchen. All products made in the United States to add simple elegance to your home. "Anything you dream can be completed by ABM cabinets", said Casey Moser, Regional Manager for ABM Cabinets.
Each of the Texwood Shows partners with a local non-profit to give back to the community and allow exposure for their mission at the show. The Montgomery County Home and Garden Show features Community Assistance Center, formerly Crisis Assistance Center serving all of Montgomery County with a hand up to individuals and families experiencing financial crisis with basic needs-housing, food, clothing, and utilities. Through collaborations in the community and faith partners they are able to assist the individuals to attain financial independence by delivering sustainable solutions.
"The change to "Community Assistance Center" (CAC)is more reflective of who we serve in the community and our vision to strengthen Montgomery County one neighbor at a time," said Executive Director Jennifer Landers. "CAC is excited to be the charity partner for the inaugural Montgomery County Home and Garden show. The show provides a great way for us to get exposure in a fun environment, as we assist our neighbors in need to keep them moving forward with housing, and basic needs to be self-sustainable".

Additional Professional Exhibitors and Speakers appearing at show:
Michael Garfield, the "High Tech Texan" with the newest trends and innovations for Home Tech Products
Diane Cowen, Houston Chronicle Architecture + Design Writer sharing one on one workshop advice
Dany Miliken, Host of HomeShow Garden Pros Radio and Organic Gardening Professional
Kim Miller, Professional Organizer
John Ferguson, Organic Gardening Expert
Tom Tynan, Radio host of HomeShow Radio on Sports Radio 610
Sherwin Williams Color Snap Color Consultants answering all color questions
Outdoor Perfection-featured Landscape Exhibit
Simple Elegance, Mary Scalli-Hunter Douglas Window Treatments with Powerview Motorization
Montgomery County Master Gardeners
Montgomery County Office of Emergency Management
Lone Star Groundwater Conservation District (TBA)

Outdoor Perfection will feature a beautiful backyard landscape with lush greenery, pergola, pavers, and a water feature that will make your backyard paradise a reality! Book your next project during the show and receive 20% off!
Show hours are 9:00 a.m. to 6:00 p.m. on Saturday, March 2, and 10:00 a.m. to 5:30 p.m. on Sunday, March 3. Tickets for the Montgomery County Home and Garden Show are $10 for adults, $9 for seniors, and children 12 years and younger can attend for free. Ticket and show information available at the show website MontgomeryCountyHomeandGarden.com where a downloadable discount coupon for $2 off admission is available. Free parking at the Lone Star Convention Center. For show and ticket information call Tony Wood at (832) 274-3944.