/

/

Sweet Paris Crêperie & Café is Now Open in The Woodlands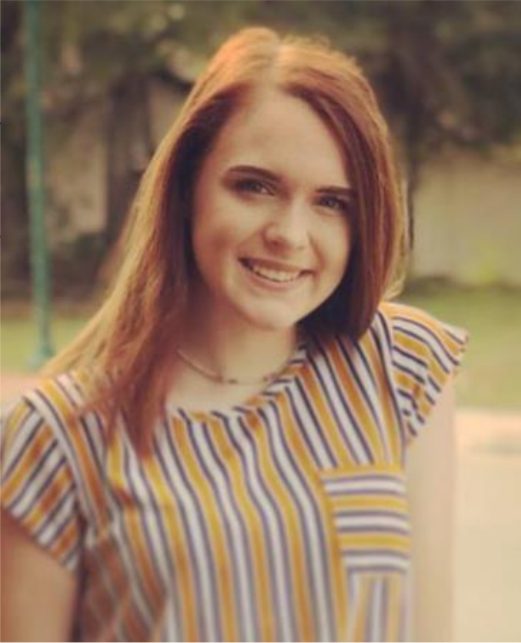 HOUSTON, Texas - Sweet Paris Crêperie & Café announced today that the restaurant has opened in The Woodlands in Market Street. Sweet Paris is an irresistibly charming restaurant offering an extensive selection of sweet and savory crêpes. Made from scratch, the dishes are as delicious as they are beautiful.

FUN + CHIC
The appeal of Sweet Paris is seen in its food and its charming French, industrial décor. The fresh simplicity of the design allows the food to be the star. It's a conducive space for families, friends and lovers to indulge in a beautiful setting for breakfast, lunch, brunch, dinner or dessert.

IT STARTED WITH A SIMPLE CRAVING FOR CRÊPES
The two founders of this stylish restaurant, Allison & Ivan Chavez, have made it their personal mission to "revive the art of eating crêpes." They've traveled the world searching for flavors and new ways to bring this popular street food to the market. They feel that a crêpe is a canvas, and a perfect delicious crêpe is the result of artistic cooking and using the best and freshest high-quality ingredients. The menu has grown to include waffles, salads, paninis, soups, milkshakes and hot drinks. Vegan, gluten and dairy free batter is available upon request.

"We are thrilled to open a beautiful new store in the heart of The Woodlands, at the iconic Market Street center" said Allison Chavez, Co-Founder. "It's such a natural fit for Sweet Paris, and patrons have been asking us to make their part of the world a 'sweeter place.' We are delighted to have found the perfect location right in the middle of such a vibrant and fashionable community. We are looking forward to welcoming everyone to Sweet Paris Market Street!"

Sweet Paris' crêpe menu is rounded out by sweet and savory selections. Breakfast crêpes are served daily until 3 p.m., including The Croque Madam – scrambled eggs, gruyère cheese, smoked ham & béchamel sauce; La Canadienne – poutine cheese, scrambled eggs, potatoes, bacon and maple syrup; The Feast – scrambled eggs, feta, ricotta, mozzarella, tomatoes, spinach and mushrooms; The Alaskan – smoked salmon, pickled red onions, capers, scrambled eggs, topped with dill and sour cream; including other favorites. Le Mexicain with scrambled eggs, queso fresco, refried beans, cumin and cinnamon spiced carnitas topped with chipotle sauce, avocado and cilantro brings south-of-the-border taste to the menu.

SWEET & SAVORY
If making the world a sweeter place is another mission of the founders, the selection of sweet crêpes is heaven
sent. There are the signature Nutella crêpes with "just" Nutella, or strawberries and bananas can be added.
Easily the star stoppers are the Apple Cinnamon Crème Brûlèe with torched vanilla cream with caramelized
apples, Dulce de Leche served with your choice of fruits and the Instagram hands-down favorite, S'mores with
Nutella, featuring torched marshmallows, graham crackers and semi-sweet chocolate.

The savory crêpes include a Chicken Enchilada and Chicken Carbonara, Ham and Gruyère with smoked ham,
aged gruyère, Dijon mustard, fresh oregano and béchamel sauce; Turkey, Grapes & Brie – roasted turkey, French brie, red grapes, spring mix, walnuts and Dijon mustard vinaigrette; Truffled Caprese – mozzarella, basil-infused cherry tomatoes and truffle oil; and The Vegan – portabello mushroom, black bean purée, corn salsa and chipotle sauce.

Salads, seasonal soups and paninis are sunny additions to the menu. A fresh Spinach Quinoa is a vegan option, and the Salade De Chèvre is a new take on bistro fare made with spring mix, goat cheese, walnuts, almonds, cherry tomatoes, dried cranberries, parmesan crisps and Dijon vinaigrette.

Also on the menu is a selection of milkshakes. The Nutella Graham, Very Berry, Reese's and Toasted Coconut
Dulce De Leche are fun for kids and grown-ups alike. In addition to menu items, Nutella Hot Chocolate, coffees,
wine, champagne and mimosas, beer and hard cider will be available.

EAT HERE, FEED THERE
Inspired by the overwhelming need, Sweet Paris founders "fight hunger with hunger" using the resources of
Sweet Paris to raise funds to serve the communities they work in. Patrons will be able to purchase three crêpes
on the menu designated by the Montgomery County Food Bank logo. Diners may choose from the following
crêpes to make a donation: Allison's Parfait, Truffled Caprese and Lemon & Sugar. For each crêpe sold with the Montgomery County Food Bank logo, Sweet Paris will donate one meal to help children in need.

The new 2,285 square ft. restaurant will be open daily, seats 82 inside & out, features a beautiful patio and is
located in Market Street at 9595 Six Pines Drive, Suite 450, The Woodlands, Texas 77380.

HOURS OF OPERATION
Sunday – Thursday: 8AM – 9PM
Friday & Saturday: 8AM – 11PM

Follow us on Instagram (@SweetParis), Facebook (@SweetParisCrepes) and Twitter (@TheSweetParis).

ABOUT THE FOUNDERS
To say entrepreneurs Allison and Ivan Chavez have a passion for crêpes is an understatement. It was for the
love of the crêpe – whether sweet or savory – that drove the two to research this popular street food and pair
them with flavors found around the world. In 2012 they opened their first Sweet Paris in the popular Rice
Village shopping district. While their hearts carried them on this culinary journey, the two possess serious
business acumen.

Allison was born and raised in Houston. After graduating from St. John's School, she attended the Wharton
School at the University of Pennsylvania in Philadelphia. It's there she met Chavez who was from Guadalajara,
Mexico. After the two graduated from that prestigious business school, Allison worked as an investment banking financial analyst at Credit Suisse in New York City. Ivan has been in the hospitality industry, specifically development and operations of beach resorts in Mexico, since 2007.

ABOUT MONTGOMERY COUNTY FOOD BANK
Montgomery County Food Bank began in 1985 as a door-to-door operation run out of car trunks by a small group of volunteers wanting to serve those in need in their community. Throughout the past 30 years, generous donors and volunteers have built it into an organization capable of distributing over 8 million pounds of food annually. The Food Bank also hosts mobile food distributions, offers nutritional education programs, emergency assistance in the time of a disaster or crisis, and provides meal programs for children and senior citizens.

Montgomery County Food Bank is 501(c)(3) chartered by the state of Texas and is a member of the Texas Food Bank Network and Feeding America. Its headquarters is located at 1 Food For Life Way in Conroe, near Hwy. 242 and I-45, just north of The Woodlands.

For more information, to book a tour or volunteer at the facility, or to make a monetary donation or food contribution, visit www.mcfoodbank.org or call 936.271.8800.