/

/

DECA's help in community stands out during CTE month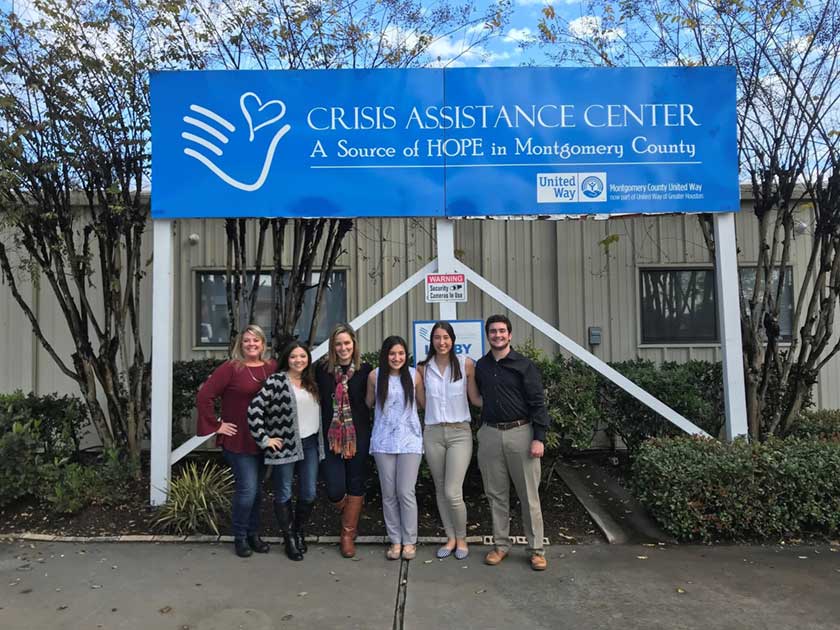 THE WOODLANDS, Texas -- DECA first started as Distributive Education Clubs of America. However, throughout the years, it has evolved into something much bigger. This club gives students life skills. DECA, specifically CTE (Career and Technical Education), provides support for many programs in the community, including the Community Assistance Center (CAC).

For years DECA has given the opportunity to hundreds of students to experience the real world and grasp the concepts of hospitality, finance, marketing and general business. All four of these are useful tools for graduates to have on their belts.

"It helped me grow as a person. Like, I used to be shy and held back, but DECA helped me open up … It really helped me figure out what I want to do after high school," said The Woodlands High School student, Mackenzie Lipsky, a member of DECA.

Even if you aren't a high school student, the benefits of DECA reach our whole community. CAC has made a huge impact and many thanks go to CTE. They have helped CAC's social media presence and support their resale store.

"We have definitely increased their marketing. We created a new logo for the resale store and we've increased their Facebook followers," said DECA president, Andrea Day. The resale shop profits fund many of CAC's endeavors.

This school year, TWHS DECA group has been helping CAC, specifically with community services.

"We were able to donate over $3000 to the center, 27 boxes of clothing and other household items. We also were able to provide the Center with volunteers at multiple events to help them reach more of the Montgomery County community," said TWHS DECA advisory, Kendra Meyers.

The question arises then, how are CTE and DECA able to do all this? The simple answer is the community!

"For CAC, a way the community can help is just by giving their time," said Day. "And for DECA, sponsoring. I mean, each year DECA increases in members. We want to encourage business people to form a part of DECA."

"We hope to get more businesses that are interested in working with DECA students," said Meyers.

Whether you are a student looking for a way to find yourself or simply wanting to help out our community, think about DECA, especially during CTE month! Contact the local DECA group at decahighlanders@gmail.com to reach out and help our community.