/

/

Cypress-Woodlands Junior Forum and Reach Unlimited Celebrate Mardi Gras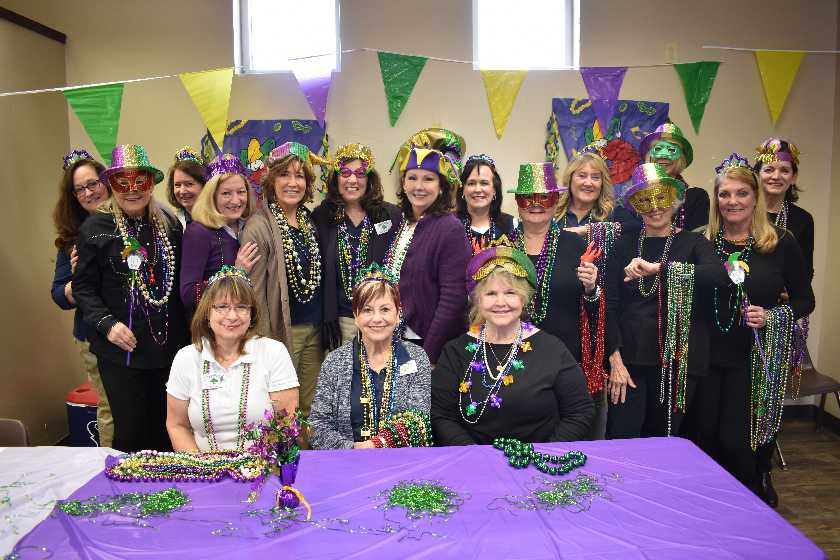 THE WOODLANDS, Texas -- Members of Cypress-Woodlands Junior Forum (CWJF) greeted 178 clients at Reach Unlimited with warm smiles and strands of colorful beads as they joined together to celebrate Mardi Gras with a festive parade. After the merrymaking, the participants decorated cookies with the bright colors of Mardi Gras. It was a delightful morning for both volunteers and clients.

Cypress-Woodlands Junior Forum is an organization of women dedicated to providing volunteer services, leadership and philanthropy to enrich the communities in North Harris and South Montgomery Counties. CWJF partners with agencies, schools and corporations to fulfill identified needs in education, interaction with an aging population and support for people with disabilities.
CWJF is a 501(c) (3) non-profit assistance organization and a recognized chapter of Junior Forum, Inc. Since 1982, CWJF has been welcoming new members interested in serving the community with other like-minded women with a heart for service. For more information on joining CWJF or to make a donation, call 281-379-1391 or visit www.cwjuniorforum.org.