/

/

Wireless Emergency Alerts (WEA) Testing Tomorrow March 26, 2019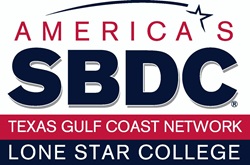 THE WOODLANDS, TX -- Tomorrow the Montgomery County Office of Homeland Security and Emergency Management (MCOHSEM) will test the Wireless Emergency Alert (WEA) text message using the Integrated Public Alert and Warning System (IPAWS).

The message will read:

"This is a test of the Mont. Co. Wireless Emergency Alerts No action required www.mctxoem.org'

If you do not receive any test text message by 11:30, please go to www.mctxoem.org and fill out the survey. You can direct any questions or concerns to MCOHSEM 936-523-3900.

Please note that some public will receive more than one test message in a short amount of time. We want to assure the public that this testing will not become the norm but is necessary to ensure the community's ability to receive emergency messaging.

The three test times and locations are:
10:15am Montgomery County- Countywide:

11:15 am 2nd Alert- Conroe-North Houston Regional Airport, Fairgrounds and surrounding area:

11:30 am 3rd Alert - The Woodlands Mall and surrounding area:

The Integrated Public Alert and Warning System is the Federal Emergency Management Agency's system used to distribute alert and warning messages. IPAWS is a comprehensive, coordinated, integrated system that can be used by authorized public officials to deliver effective, life-saving, alert messages to the public. This is the same system used for Amber Alerts, National Weather Service (NWS) Alerts, and Silver Alerts. The public cannot opt out of these messages, these messages are in the interest of public safety and will be received by all cellular devices in the associated area of the message.

In the time of a natural or man-made disaster, or to secure the safety of the residents, the Montgomery County Office of Homeland Security and Emergency Management, will use this system to convey emergency messaging to the public (e.g., evacuations, shelter-in-place, areas to avoid etc.).

These tests will assess the operational readiness of the IPAWS infrastructure for distribution of an emergency message and determine where, if any, improvements are needed. This will be the first IPAWS WEA test specifically for Montgomery County.