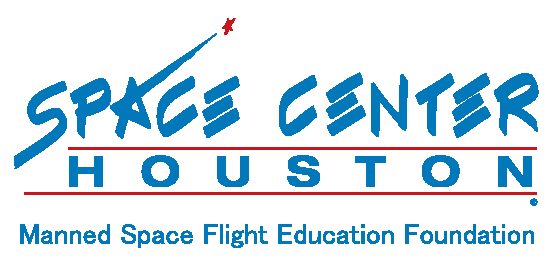 THE WOODLANDS, TX – Authors will read books about the beauty of The Woodlands, overcoming adversity and the power of a smile at The Woodlands Children's Museum this spring and summer.

Each guest author will read during a special storytime, followed by a meet-and-greet when they will sign and sell copies of their books.

The author visits will take place Thursday, May 2; Wednesday, June 26; and Wednesday, July 31, at 4775 W. Panther Creek Drive, The Woodlands, TX 77381.

"These visits offer children opportunities to lose themselves in wonderful, thoughtful stories and, hopefully, to be inspired to create characters and stories of their own," Executive Director Angela Colton said.

Below is a summary of the author visits.

Thursday, May 2

Zach Merta, author of Goodnight to The Woodlands, will read his book at 10:30 a.m. and remain for the museum's meet-and-greet until noon. His visit will be part of the museum's Children's Book Week celebration, set for April 30 through May 3.

Goodnight to The Woodlands illustrates examples of the natural beauty in The Woodlands community. The book is ideal for preschool-aged children.

Merta, who was raised on an animal farm near San Antonio, currently lives with his wife and two daughters in The Woodlands area.

His book, which will be available for purchase at the museum's front desk, is $19.99 plus tax.

Wednesday, June 26

Michael Ngang will read Smile at 11 a.m. and remain until 12:30 p.m. for the museum's meet-and-greet, where he will be selling both Smile and his other book, No Color.

"We all have a 'smile' within us," said Ngang, also the founder of publishing company HyypeBooks. "I know if we continue to spread that smile our society will be better off."

No Color was inspired by Ngang's sister, Shirley, who raised him. She was diagnosed with schizophrenia while finishing her master's degree.

Ngang's books tell children that they can be different, come from a low-income home or deal with mental illness and still have a positive impact on their community.?

Each hardcover book costs $16, plus tax.

Wednesday, July 31

Susan Langlois will read Everything is Going to Be All Right: A Book About Hurricane Harvey at 11 a.m. and remain to sign and sell her books until 12:30 p.m.

A formerly deaf woman who now hears with a cochlear implant, Langlois writes stories of overcoming adversity and the power of hope.

The retired teacher has received five Spring Education Foundation grants to facilitate student learning, was honored by the Houston Northwest Chamber of Commerce for saving the life of a motorist and was a finalist for the HEB Excellence in Education Lifetime Achievement Award. In 2014, The Woodlands resident began a worldwide kindness movement via the Building a Culture of Kindness Facebook page.

Her paperback book is $10, including tax, and can be purchased with cash or a check. No credit cards will be accepted.

To ensure a fun, safe experience for visitors, museum admissions will be limited during the author visits.

These activities are included in the museum's regular $7 admission price for visitors age 1 and older.

The Woodlands Children's Museum is recommended for ages 7 and under. Children must be accompanied by an adult at all times.

For more information, visit woodlandschildrensmuseum.org or call 281-465-0955.