/

/

Lone Star College-Houston North names Dr. Quentin Wright founding president, officially open
Lone Star College-Houston North names Dr. Quentin Wright founding president, officially open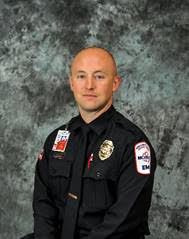 HOUSTON, TX – Lone Star College-Houston North has received approval and accreditation from the Southern Association of Colleges and Schools Commission on Colleges to offer students greater access to affordable education close to home. Dr. Quentin Wright has been named founding president of LSC-Houston North and will assume his duties June 15, 2019.

"I am very excited about what this new college means for the community and Dr. Wright is the perfect person to lead this," said Stephen C. Head, Ph.D., LSC chancellor. "Our primary focus is on student access, equity and ultimately student success and I know he shares our beliefs about students, employees and the community."

Dr. Wright, who was selected after a national search, began his career as an Adjunct Speech Communication faculty member at Mountain View (Dallas CCCD) and Tarrant County College District. He also served as Executive Dean of Communication and Social Science and interim Vice President of Academic Affairs at Mountain View before being hired as Vice President of Instruction for LSC-Tomball in June 2015.

"I am truly humbled and honored to be chosen for this position," said Wright. "I am very grateful to Dr. Head and the leadership team at Lone Star College and look forward to continuing the mission of providing affordable education to the community."

Since May 2017, he has served as Special Assistant to the Chancellor at LSC, where he has held critical roles in Student Services, Academic Affairs and planning for LSC-Houston North. He received his B.A. in Public Relations/Communications and M.A. in Communications from Angelo State University, and an Ed.D. in Higher Education/ Community College Leadership from the University of North Texas.

LSC-Houston North, which opens this fall, is the seventh college in the LSC system. The college, which will serve residents living inside Beltway 8, encompasses four locations including LSC-Houston North Fairbanks, LSC-Houston North Greenspoint, LSC-Houston North Victory and LSC-Houston North Fallbrook. LSC-Houston North Fallbrook will open fall 2020.

LSC-Houston North joins LSC-CyFair, LSC-Kingwood, LSC-Montgomery, LSC-North Harris, LSC-Tomball and LSC-University Park. LSC welcomed more than 89,000 credit students in fall 2018, making it one of the largest community colleges in the nation.

"I am enthused about this new endeavor," said Alton Smith, Ed.D., LSC Board chair. "The area LSC-Houston North will serve includes some of the lowest household income and lowest educational attainment levels in the LSC system. With that focus, Lone Star College will provide the assistance our students and community deserve."

LSC-Houston North will bring new programs to each location in addition to core courses to earn an Associate of Arts and Associate of Science degree. These new programs include …

· Mechanical Design

· Human Services

· Criminal Justice

· Mobile App Design

· Business

· Mechanical Engineering

· Certified Nursing Assistant

· Welding

· Heating, Ventilation, and Air Conditioning (HVAC)

· Teacher Education

· Logistics Management

"LSC-Houston North students will have the opportunity to takes courses in morning, afternoon or evening block schedules as well as weekend programs that will allow students to complete degrees with classes Friday afternoon, Saturdays and online," said Head. "Students will also be able to take advantage of small class sizes with no class having more than 20 students."

Registration for fall classes is underway. Learn more at LoneStar.edu.

"I believe LSC-Houston North will have the means and commitment to make a difference that in the long run will benefit this community, our region and our country," said Head.