/

/

Top 5 Things to Do This Week in The Woodlands - July 15, 2019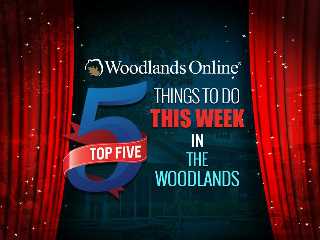 THE WOODLANDS, TX – We're in the dog days of summer and there's a lot going on around town. Here's our top five picks for this week.

Space Cadets Collection Collection will be hosting PokeMondays on June 15 from 5:00 PM to 8:00 PM. This event is open to anyone who wants to learn or play Pokemon CCG. Offering friendly battles and a chance to meet follow Pokemon Trainers. EVENT LINK

Need to let the kids let off excess energy? We Rock The Spectrum Kids Gym are open all day for open play on July 16 from 9:00 AM to 1:00 PM and 3:00 PM to 7:00 PM. Open Play includes full use of the gym with all equipment and an arts and craft section, featuring beading, painting, lanyards and more. EVENT LINK

On July 17, Chick-fil-A - Magnolia will be hosting Kids Time: Bingo from 9:00 AM to 11:00 AM. Everyone loves the cow, so they'll have a special version of Bingo, all about the cow. This game is kid-friendly, consisting only of pictures. Get five in a row and win a prize. EVENT LINK

Want to spice up the summer? Sofy's Taqueria invites you to come and enjoy their Taco Thursdays on July 18. They feature the best traditional Mexican-style tacos in The Woodlands with award-winning customer service. Come hungry and leave happy. EVENT LINK

With the Fourth of July behind us, it's time to relax. Book a 2-in-1 spa treatment at Salt Remedy. $40 for a 30 minute massage or reflexology and salt therapy of $60 for a 50 minute session. You can mix and match both massage and reflexology for appointments one hour or more. EVENT LINK

For many more fun events, please visit the Woodlands Online Events Calendar.