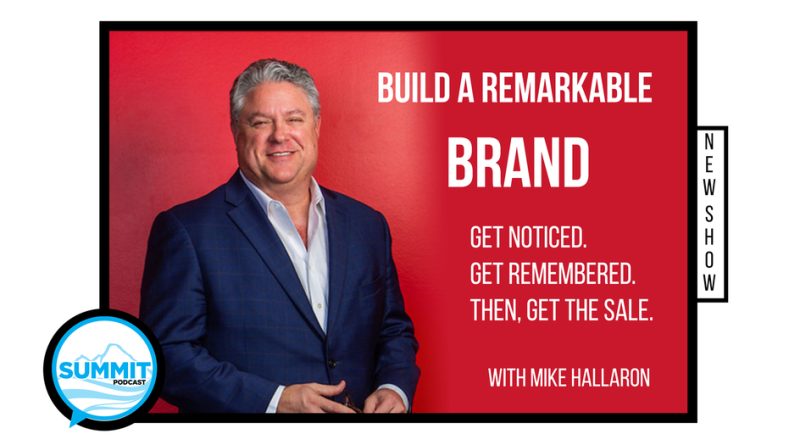 THE WOODLANDS, TX -- Local marketing automation expert Kyle Hamer of Hamer Marketing Group in The Woodlands, interviewed featured guest Mike Hallaron about building remarkable business brands. In 2003, Hallaron founded Hallaron Advertising Agency. Based in The Woodlands, the agency was just named to Houston Business Journal's Fast 100 list of the fastest-growing privately held companies.
Ad agency founder Mike Hallaron talks branding on Summit Marketing Podcast
Listen to podcast now:
https://bit.ly/2k5vUPF
Hallaron's services include advertising, branding, marketing, website development, media buying and planning, digital marketing, public relations, and creative design. Hallaron follows a strategy-first approach to advertising expressed in its discovery process called
Ignite
.
Ignite uses research and analysis to understand product and industry conventions and form useful strategic insights before writing a new strategy. Creative then flows from strategy and takes advantage of critical differentiation factors revealed in Ignite. It is an unorthodox, diagnostic marketing methodology that maximizes unique traits and specific differentiators from competitors.
Clients of Hallaron include Aggreko, Uretek, GMA Garnet, Diageo, Pier 1, Mattress Firm, Dormeo Mattress, Filtration Technology Corporation, Lone Star Regional Airport4, Marcel Group, Cestoil, and Safeway Driving
Kyle Hamer is CEO and co-founder of Hamer Marketing Group in The Woodlands, a consultancy focused on marketing automation solutions and services. Learn more at https://www.hamermarketinggroup.com.