/

/

The J. Beard Real Estate Company represents Havenwood Office Park in a 60,000 square-foot lease
The J. Beard Real Estate Company represents Havenwood Office Park in a 60,000 square-foot lease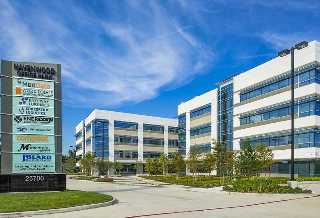 THE WOODLANDS, TX -- Lisa Hughes of The J. Beard Real Estate Company has recently represented Havenwood Land Developments, L.P., in the lease of 58,978 square feet at Havenwood Office Park, located at 25700 I-45 North in The Woodlands to an undisclosed tenant.

On the heels of a 50,000 square foot lease signed in January, this will bring the total occupancy of Havenwood Office Park to near 90 percent by the end of the year.

Situated on I-45 North between Woodlands Parkway and Sawdust Road, Havenwood Office Park features a LEED Silver Certified four-story building offering approximately 250,000 square feet of Class "A" office space. The development features a significant level of amenities including an adjacent parking garage, covered walkways with high-quality finishes throughout, a fitness room, a large conference room, and an outdoor plaza with seating area.

The J. Beard Real Estate Company, LP, headquartered in The Woodlands, TX, is a commercial real estate brokerage firm that offers services which encompass leasing, brokerage, site acquisition, property management, development, consulting, and landlord/tenant representation services. The firm is considered an industry leader in commercial real estate with a primary focus on the Greater Houston market, including Montgomery County and North Houston. To learn more about The J. Beard Real Estate Company, visit www.jbeardcompany.com.