/

/

Eden Celebrates 13th Anniversary and Announces Updated Menu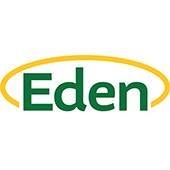 MAGNOLIA TX –- On the eve of its 13th anniversary, Eden today announced an updated menu. The new menu keeps many of the family-friendly restaurant's favorite dishes, but showcases them in a newly organized way. Guests can choose from Appetizers, Salads, Sandwiches, Burgers and Tacos, as well as Seafood, Chicken and Pasta entrées, and Beef & Chops. The Kids menu has also been expanded, and the wine list has grown to nearly 70 carefully curated selections.

The Breakfast menu now includes not only the standards like Eggs Benedict, Pancakes, and Texas French Toast, but Bart's Migas, a Breakfast Panini, Pork Chop and Eggs, and Fresh Baked Cinnamon Rolls and Scones. Breakfast is served Saturdays and Sundays, 8 am to 3 pm.

"We are excited to update our restaurant and grow our offerings for friends who we've served for years, and we look forward to welcoming new guests who want delicious food at great prices," said Eden proprietor Ulises Larramendi.

Opened in mid-October 2006, with an original concept that offers something for everyone — family favorite meals that all can enjoy, served in a relaxing environment. "We also created a culture for our employees that was rooted in core values that weren't just words in a handbook. We live out our values every day," said Larramendi.

To learn more about Eden, please click here. Ulises, Maria and the entire Eden team invite you to experience Eden yourself at 33418 Egypt Lane, Suite 16 in Magnolia, Texas.

ABOUT EDEN
Eden is a full-service restaurant in Magnolia, Texas, offering an original menu of simple yet savory recipes and dishes that appeal to every palate — in a comfortable yet elegant ambiance, like home. We can't remember a family event that didn't involve food or start with prayer, hence our motto, FOOD, FAITH & FAMILY. We want to make sure we give you the same "guest-centered" experience and hospitality we have offered to our community for years. Have you Eden yet?