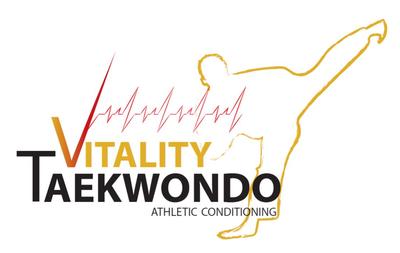 THE WOODLANDS, TX -- New Taekwondo and Athletic Conditioning Studio in Grogan's Mill!
Grand Opening of a Modern of Martial Arts and Fitness Studio in Grogan's Mill
At Vitality we know that achieving a black belt in TKD and truly mastering the tenants of TKD – Courtesy, Integrity, Perseverance, and Indomitable Spirit; will prime students for success in all of life's endeavors. Whether it be school, sports or their careers. In fact, we find that participating in TKD carries over into success in all sports. Most of our athletes not only excel at TKD, but also other sports like football, track, soccer, basketball etc. The mental fortitude, confidence, and respect attained through training in TKD will create highly coachable athletes with strong leadership abilities and athletic attributes such as flexibility, explosiveness, stamina, speed & agility - all fundamental elements to success at all sports and basic components developed in TKD!
At Vitality we thrive on a sense of family and love it when entire families embark on this life-changing journey together. We welcome all levels and ages 4 and up. TKD is one of the few fitness activities in which the entire family can participate and benefit from no matter your age or fitness level.
Master Instructor Anthony Noravong, who is a 4th degree black belt and a certified USA Taekwondo Coach, operates vitality Taekwondo. Master Anthony has more than 20 years of experience in teaching WT (World Taekwondo) Style Taekwondo and coaching his Olympic Style athletes to the National and State podiums. In addition to coaching and instructing he has over 10 years of experience successfully competing in the sport of TKD himself. He is also a former varsity football player and an avid basketball and football fan. He still plays flag football every Sunday with a recreational league, and he enjoys playing basketball when time allows. He also trains in the gym with his wife every morning to kick start his day.
Anthony believes in encouraging not only physical fitness but also health and vitality. He and his family practice a plant-based lifestyle and strive to live as healthy as possible. He is also a huge animal lover and enjoys spending time with their three dogs, two cats and green iguana, named Yoshi.
Students and their families love him for his enthusiastic and charismatic style of teaching, and for the fact that he leads by example. He is able to instill in his students a passion for TKD and a lifelong love of fitness and healthy living. His goal is to help develop confidence and self-esteem in his students while bolstering their athletic abilities and love of fitness.
In addition to TKD training or for those not wishing to work through belt rankings Vitality also offers Fitness & Athletic Conditioning classes. These classes are High Intensity Interval style training with a fun martial arts twist. They are a great way for budding athletes to develop agility, core strength and speed and are a great way for anyone to get fit and burn some calories!