/

/

"Food For Life" gala announces co-chairs, committee, and theme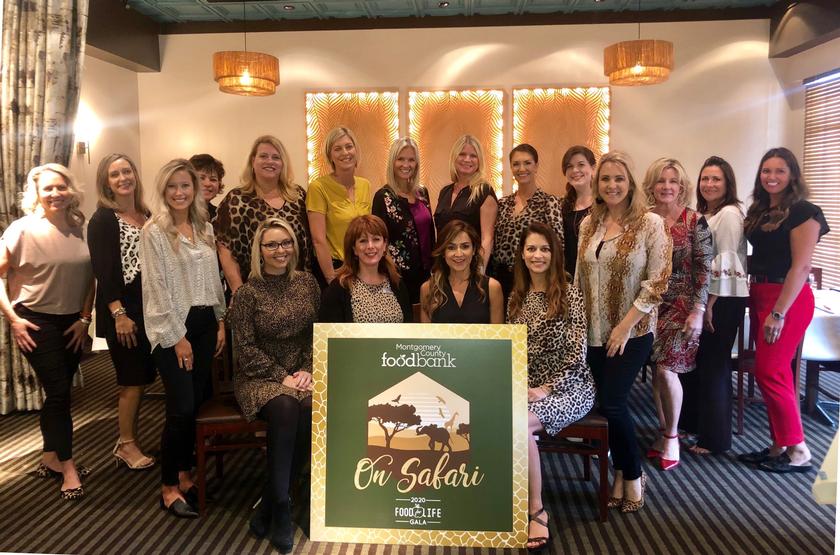 MONTGOMERY COUNTY, TX – The co-chairs and committee are hard at work planning and preparing to present a dazzling "Food For Life" gala on March 28, 2020, to benefit the Montgomery County Food Bank (MCFB).

Co-chairing this year's gala – themed "On Safari" – are Amy Lampman and Misti Jeter.

"After seeing the needs of the food insecure during my years as a teacher, I'm humbled and honored by the opportunity to co-chair The Montgomery County Food Bank Food For Life Gala," said Lampman. "I look forward to working with our awesome committee to raise as many funds as possible for our local community."

Co-chair Misti Jeter added, "As a mom, I watched our pantry disappear quickly, only to understand that my kids were bringing items to help others in need in their school. It made me so proud to know they had kind hearts and a passion for helping our community."

In its fourth year as the major fundraising event to benefit the food insecure in our local community, the "Food For Life" gala will be held at The Woodlands Resort and Conference Center. Proceeds from the gala will help serve over 76,000 people in Montgomery County (one in four) who are food insecure, of which more than a third are children.

Committee members include: Amy Lampman and Misti Jeter supported by a fierce committee of volunteers which include Allison Hulett, Amber Moore, Amy Hollie, Angie Lawrence, Caitlyn Slusher, Courtney Farmer, Deborah Phillips, Heather Crowder, Hilarie Hicks, Janine Jones, Jill Barber, Juanita Newman, Lacey Prieto, Lauren DeGeorgio, Layne Carrell, Leslie Ellis, Lindy Johnson, Liz Grimm, Lori Hutto-Carr, Marina O'Silver, Meagan Jamaluddin, Melissa Rothe, Melissa Zamora-Marentez, Michelle Marek, Nelly Mitford, Noemi Gonzales, Rachelle Adamson, Shelley Madison, Sondra Ruhman, Tammy Schroeder, and Tiffany MacPherson.

Gala tickets are $150 each and sponsorship levels range from $1,750 to $50,000. For tickets and sponsorship information, email Lindy Johnson, Director of Development for the Montgomery County Food Bank at ljohnson@mcfoodbank.org.