/

/

First Choice Emergency Room Teams Up with Toys for Tots for 8th Annual Holiday Toy Drive
First Choice Emergency Room Teams Up with Toys for Tots for 8th Annual Holiday Toy Drive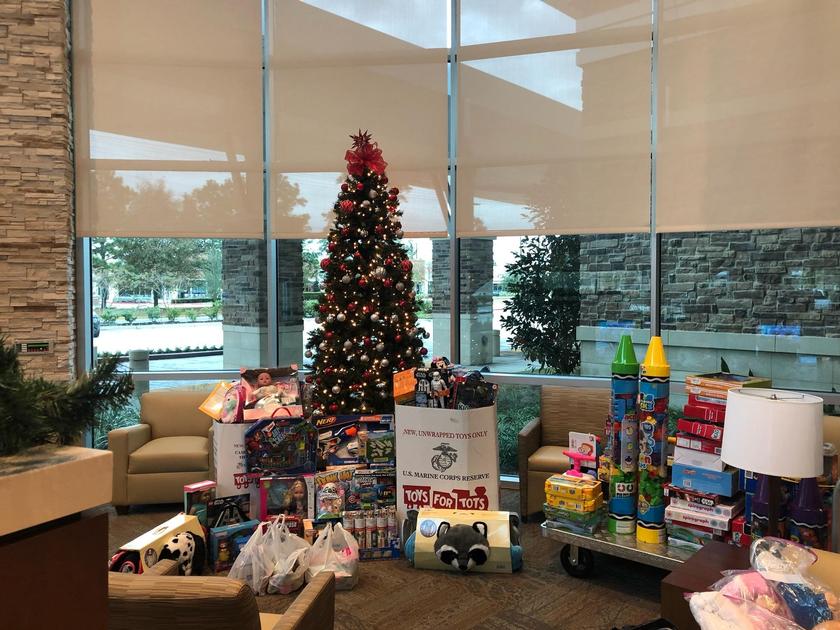 IRVING, TX – Since 2012, First Choice Emergency Room, a freestanding emergency room network owned and operated by Adeptus Health, has teamed up with Toys for Tots for its annual holiday community toy drive. As part of its partnership, for the eighth year in a row, First Choice Emergency Room will be collecting unwrapped toys for children ages 0-12 now through December 8 at all 13 of its facilities as well as First Texas Hospital in the greater Houston area.
All 13 First Choice ER Facilities and First Texas Hospital in the Houston area to Serve as Toys forTots Neighborhood Drop Sites
"With the help of the local communities we serve, we have been able to support the Toys for Tots initiative for the last eight years and have collected more than 250,000 toys across our Houston-area facilities," said Dr. David Olson "It is an honor to partner with Toys for Tots and bring joy to so many children and their families each holiday season."
The U.S. Marine Corps Reserve's Toys for Tots program has been delivering toys to children in need since 1947 and is the largest outreach program in the Department of Defense. The program has since given out more than 566 million toys to more than 258 million children.
"We are very thankful for First Choice Emergency Room's continued support of Toys for Tots," said retired Marine Colonel Ted Silvester, vice president of the Marine Toys for Tots Foundation. "Finding a present under the tree on Christmas morning is an experience every child deserves, and First Choice Emergency Room's community service goals certainly align with those the Marine Corps has promoted for over 70 years through our Toys for Tots Program."
First Choice Emergency Room facilities are open 24/7, making it even more convenient for generous shoppers to drop off their unwrapped gifts for deserving children in the community.