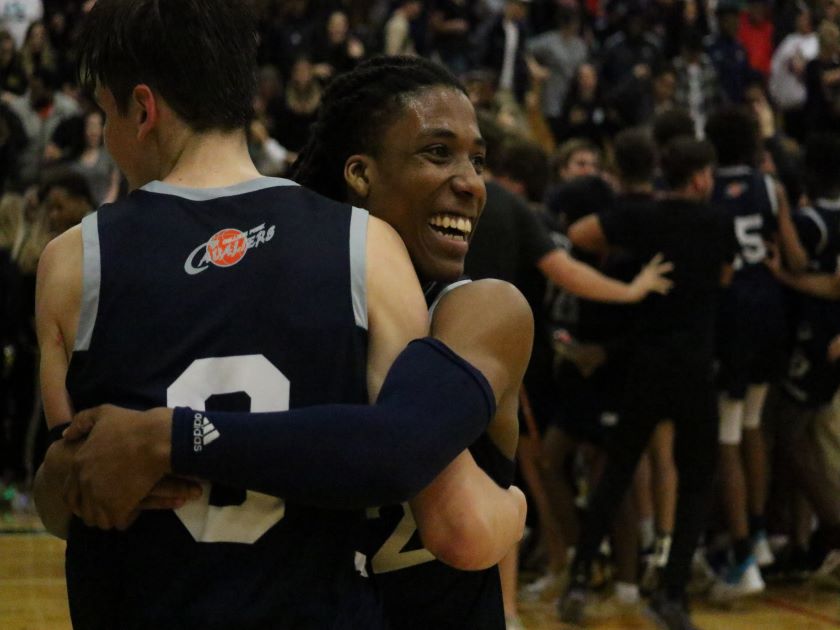 THE WOODLANDS, TX -- Rivalry games are the lifeblood of sports. Two teams that know each other too well are the perfect candidates to put on an electrifying, back and forth, battle. That's exactly what College Park and The Woodlands did in the Cavaliers' thrilling 48-46 win over the district rival Highlanders.

From pre-game, those in attendance or watching the Woodlands Online live stream of tonight's game could tell that this game was going to be very intense as both student sections were ready to blow the roof off the arena every time their team did literally anything. The atmosphere in the building was huge for both teams, but especially for College Park. In terms of just the noise level alone, the crowd was basically 50-50 thanks to the Cavaliers student section making their way across town to support their squad.


This provided a huge boost for the Cavaliers who came out hot and
ended the first quarter
with a two-point lead. In the second quarter, the Highlanders began to go on a run that featured a nice mix of three-pointers and strong post play in the paint. With their side of the gym rocking, the Highlanders rode that momentum into the locker room with a 23-21 lead at the half.
Drew Calderon, tonight's player of the game, led the way with eight points at the half, while the Highlanders' Tyler Hveem six points helped contribute to the team's
three-point shooting performance
.
The second half saw both teams continue to trade shots over and over. The third quarter was similar to the second with College Park not closing the quarter as strong as they started it. This allowed the Highlanders to swoop in and take a late lead.
In the 4th quarter, Calderon and Nathaniel Murphy, who scored 12 on the night, stepped up to hold off one last surge from The Woodlands. Not only did the pair hit some
big shots
down the stretch, but they also had ice in their veins at the free-throw line. The two combined to make seven of 10 at the charity stripe silencing the home crowd.
The Woodlands had one last chance to force OT with just seconds left. The Highlanders needed to convert three shots from the free-throw to tie the game, but the first attempt was missed. The second was made, but needing to intentionally miss and rebound the last shot, the Highlanders didn't hit the rim and turned the ball over to Cavs. The clock hit zero, the College Park student section
went wild
and the Cavaliers celebrated moving to 7-1 in District 15-6A and staying the race with Klein for first place. The Highlanders fall to 5-3, placing them in a three-way tie for one of the last two playoff spots.
Drew Calderon Postgame Interview
Coach McNeely Postgame Interview