/

/

The Woodlands Area Chamber of Commerce's Whistle Stop Tour Aims to Inform Citizens and Create Community Building
The Woodlands Area Chamber of Commerce's Whistle Stop Tour Aims to Inform Citizens and Create Community Building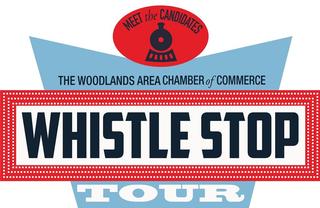 THE WOODLANDS, TX -- Ahead of the March 3, 2020 Primary Election, The Woodlands Area Chamber of Commerce will host an old-fashioned political rally to inform community members about candidates running for office in Montgomery County. The Whistle Stop Tour will take place Wednesday, February 26 from 4-7 p.m. at The Lone Star College System Office Community Building, located at 5000 Research Forest Drive in The Woodlands.

"As an organization whose mission is to advocate for business and economic development, The Chamber has a keen interest in what is happening in government,' Margo McZeal, director of governmental affairs for The Woodlands Area Chamber of Commerce, said. "As a Chamber tradition taking place every even year, The Whistle Stop Tour gives attendees a chance to get 'up close and personal' with candidates and enjoy a modern take on this nostalgic experience.'

All candidates appearing on the Montgomery County ballot are invited to participate and the event is open to the public. Interested candidates must register at woodlandschamber.org/whistlestop in order to give a "stump" speech.

The Whistle Stop Tour is produced by The Woodlands Area Chamber of Commerce's Business Advocacy Council (BAC), a group of Chamber members responsible for monitoring government actions and debate at the local, county, state and federal levels. The council also reviews legislative action and when necessary, recommends action to The Chamber Board of Directors.

The BAC volunteer leadership team includes Kevin Kastor of Consolidated Communications, vice president of government affairs and board member of The Woodlands Area Chamber of Commerce; Landon Estay of Haynie & Company CPAs and team leader for the Business Advocacy Council; and Melissa Bochat of Entergy Texas and team leader for The Whistle Stop Tour.

Sponsorship opportunities and tickets are available for purchase at woodlandschamber.org/whistlestop or contact events@woodlandschamber.org, 281-367-5777. Tickets are $15 for Chamber members and $25 for non-members.