/

/

Zanti Cucina Italiana Adds Sunday Brunch to its Lineup of Authentic Italian Offerings
Zanti Cucina Italiana Adds Sunday Brunch to its Lineup of Authentic Italian Offerings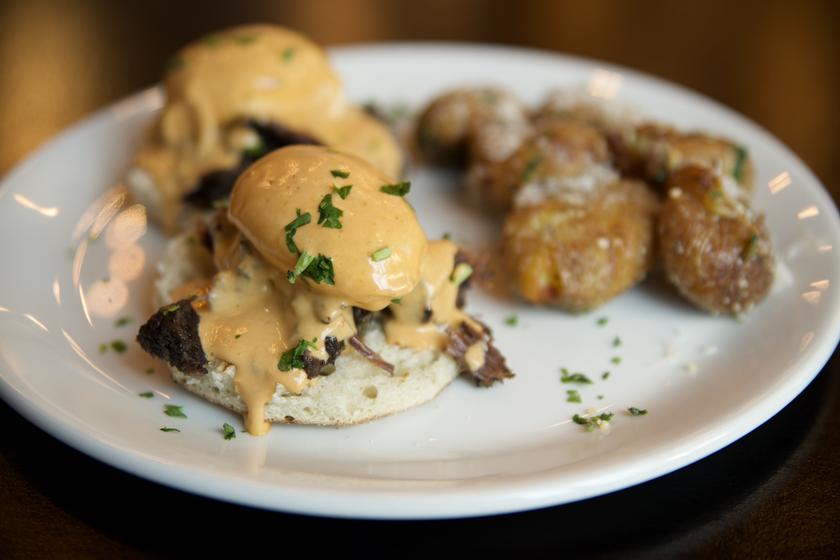 THE WOODLANDS, TX – Just six months after its successful debut, Zanti Cucina Italiana has recently added Sunday brunch to its menu of delicious offerings.

This popular authentic Italian restaurant opened last July with a high-end yet casual concept in the new Westgate Crossing Shopping Center at the corner of 10000 Research Forest Drive and Egypt Lane in The Woodlands and Magnolia area.

Zanti's scrumptious brunch menu is highlighted by the Braised Beef Chipotle Benedict featuring an English muffin, poached egg, chipotle hollandaise sauce, crispy potatoes, and asparagus. The Egg Casserole brings together eggs, roasted potatoes, spicy sausage, spinach, spicy arrabbiata sauce, potato gratin with fontina cheese, and bacon to delight taste buds. The Breakfast Panini envelopes poached egg, smoked prosciutto speck, Kasseri cheese, arugula, heirloom tomato, avocado, and spicy mustard.

Morning classics include Waffles and Berries, Baked French Toast, and Classic American Breakfast. A delicious start to brunch might involve the light and satisfying Prosciutto and Melon with prosciutto, cantaloupe, arugula, with a balsamic glaze. To satisfy a sweet tooth, Profiteroles are served with pistachio gelato and chocolate sauce. The Sunday Brunch menu also includes house menu items such as brick-fired pizzas, fresh hand-made pasta, entrees, appetizers, fresh salads, and desserts.

A variety of Mimosas, Bloody Mary's, and specialty brunch cocktails are popular enhancements from the bar.

"We always had it in mind to eventually add brunch to our menu," said Executive Chef Stefano Ferrero, who grew up in Italy where he inherited some of his favorite recipes from his grandmother. "Coincidentally, many of our customers have been asking for it and so we decided now was naturally the time to begin serving it."

Santiago Pelaez, CEO and Founder, added, "We are very excited to announce our new Sunday brunch. The reception we've received since our opening has been phenomenal. We are proud to be a part of this local community and look forward to continuing to delight our patrons with quality, authentic Italian dishes and now the brunch."

Sunday Brunch is served on Sunday from 10:30 a.m. to 3 p.m. with festive live music entertainment. In addition to brunch, Zanti Cucina Italiana is open for lunch and dinner seven days a week on Monday through Thursday from 11 a.m. until 10 p.m., Friday and Saturday from 11 a.m. until 11 p.m., and Sunday from 10:30 a.m. until 9 p.m.

Happy hours are offered Monday through Saturday from 3 p.m. until 6:30 p.m. with live music.

Zanti Cucina Italiana is a member of The Woodlands Area Chamber of Commerce and the Magnolia Parkway Chamber of Commerce. Community-minded, it is a proud supporter of YES to YOUTH – Montgomery County Youth Services and Interfaith of The Woodlands.

For more information, visit www.zanticucina.com. For additional details, find Zanti Cucina Italiana on Facebook and Instagram. To book an event in one of Zanti's three private dining areas, call 832-948-0216.