/

/

Come For Yoga, Stay for a Celtic Celebration at Metropark Square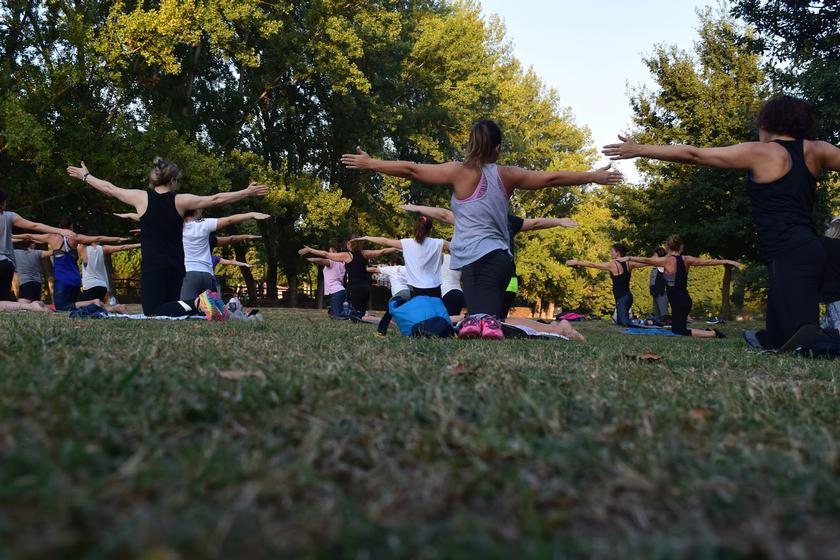 THE WOODLANDS, TX -- Sam Moon Group wants to help you celebrate spring and upcoming warmer weather with a free outdoor yoga class. As part of its monthly event series, Metropark Square is partnering with Yogaworks of the Woodlands and Wylde Meade, a local Celtic band, to bring a free outdoor yoga class and St. Patrick's themed celebration to its event lawn for "Wear Green, Get Lean" from 10 a.m. - 1 p.m. on March 14, 2020.

Free to attend to the public, the event will kick off with a beginner friendly yoga class by Yogaworks along with fresh pressed juice and smoothie samples from Main Squeeze Juice Co. Participants are asked to bring their own yoga mats to the lush event lawn for an hour long class. After 'getting lean', guests are invited to watch local celtic ensemble Wylde Meade perform from 11:30 a.m. to 12:30 p.m. and enjoy snacks from Metropark Square vendors as well as activities for kids.

As part of the Saint Patrick's Day celebration, guests will be invited to pick up a "passport" for opportunities to win a pot of (milk chocolate) gold and goodies from Metropark Square tenants AMC and Dave & Buster's. Guests can go to each participating Metropark Square tenant's brick and mortar store as well as the participating vendor's tables on the lawn to get a fun St. Patrick's Day themed stamp after getting some information about the businesses. Those who receive stamps at each participating location will be entered into a free raffle for AMC movie tickets or Dave & Buster's Power Cards after Wylde Meade's performance.

While visitors enjoy the music, Metropark Square tenant Aqua-Tots Swim Schools will be coordinating lawn games for kids and adults. There will be a Little Leprechauns Activity Table with coloring stations, St. Patrick's Day swag, and other fun activities for children on the lawn as
well. Additional participating Metropark Square tenants include Martinis & Manicures, BurgerIM, Black Bear Diner and EAD Vietnamese Restaurant.
Sam Moon Group kicked off its monthly event series with a performance of traditional Chinese dragon and lion dances by the Houston Lion Kings in January to celebrate Chinese New Year and a Valentine's themed dog adoption event with the Montgomery County Animal Shelter in February. Aqua-Tots, Dave & Buster's, and Martinis & Manicures also participated with booths, offers, and information about their businesses. On the 2nd Saturday of each month, the public is invited to join Metropark Square for a free, open event offering fun for the whole family just north of Houston.
For more information about the Yogaworks, please visit www.yogaworks.com. For more information about Wylde Meade, please visit www.facebook.com/WyldeMeade. For more information about Metropark Square, please visit www.metroparksquare.com.