/

/

The Woodlands Fire Department and Other Agencies Respond to Brush Fire in The Woodlands
The Woodlands Fire Department and Other Agencies Respond to Brush Fire in The Woodlands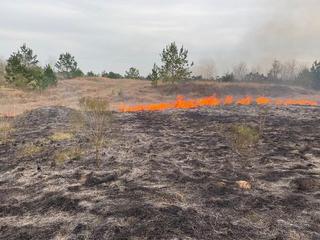 THE WOODLANDS, TX - According to The Woodlands Fire Department's Facebok page, on the afternoon of March 3, 2020, at approximately 4:30 PM, The Woodlands Fire Department responded to multiple reports of smoke in the area of Ashlane Way in The Woodlands.

The fire department located a large brush fire in a remote area of an adjacent greenbelt and called for assistance. Firefighters from The Woodlands Fire Department, Magnolia Fire Department and Spring Fire Department knocked down the blaze in about one hour.

The fire was difficult to access, since it was in a remote location, and crews had to use ATVs and hand tools to fight the fire. The fire burned approximately three acres and is believed to be started by an illegal campfire.

Anyone with information are urged to contact the Montgomery County Sheriff's Office.