/

/

4:00 p.m. 3/18/2020 update: As of now we have 7 confirmed cases in Montgomery County
4:00 p.m. 3/18/2020 update: As of now we have 7 confirmed cases in Montgomery County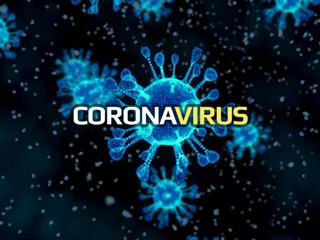 MONTGOMERY COUNTY, TX -- Statement from Mark Keough:

4:00 p.m. 3/18/2020 update: As of now we have 7 confirmed cases in Montgomery County.

I have also just issued new order affecting the occupancy of premises in the county.

Effective as of 8:00 a.m. on Thursday, March 19, 2020 and continuing until April 2, 2020, unless terminated or modified by an order, the County Judge of Montgomery County, Texas, deems it in the public interest to issue the following order(s):

1) All restaurants shall cease all onsite dining operations.
2) All restaurants may continue to-go, takeout, delivery, and catering operations.
3) Restaurants shall not allow any employee to report to work who is demonstrating signs of any form of sickness.
• Strict hand washing and sanitizing operations must be deployed.
4) All bars or clubs shall cease operations.
5) Gyms, movie theaters, or amusement type businesses shall cease operations.
6) Any event sponsored or permitted by a political subdivision in Montgomery County shall cease.
7) Events greater than 10 persons at all publicly held facilities across Montgomery County shall cease.
8) Any event greater than 10 persons held at private facilities is urged to cancel.
9) Nursing homes and senior living centers should limit visitation of the public within their facilities.
10) Retail stores, private businesses, clubs or civic organizations and religious organizations to include churches, synagogues, mosques or other places of worship are urged to comply with the CDC guidelines related to 10 persons gathering in any one place or at one time.
11) Retail stores who sell groceries or medical supplies are exempt from this order.

THIS ORDER SUPERSEDES ANY PREVIOUS ORDER RELATED TO THE OCCUPANCY OF A PREMISE IN MONTGOMERY COUNTY, TEXAS.

Pursuant to Chapter 418, Sec. 418.173 Texas Government Code, any violation of this order constitutes an offense committed under this statute and is punishable by a fine not to exceed $1,000 dollars or confinement in jail for a term no greater than 180 days.

This order does NOT extend to law enforcement activities, emergency responses, and court operations or grand jury operations.

All Montgomery County Employees should report to work as directed by their Department Head or Elected Department Head.

Effective immediately and through the duration of this order, all Montgomery County employees shall cease any work related travel.