/

/

Harris County COVID-19 Case Count for March 27, 2020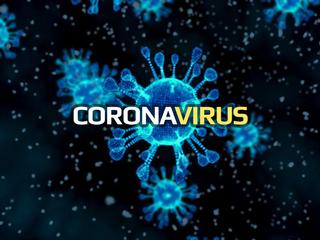 HOUSTON, TX -- As of March 27, 2020 (3:00 p.m.), Harris County Public Health (HCPH) has 25 new cases of COVID-19, which brings the total to 160 positive cases, including one COVID-19 related death, reported on March 19, 2020. HCPH is also confirming that 14 of our patients have recovered. These new cases do not include those within the City of Houston.

Harris County Public Health updates our case counts daily at 3:00 p.m. and keeps an ongoing list of case statuses on our website. For the complete list of Harris County confirmed case information with status details, please visit: www.hcphtx.org\COVID-19. Starting next week, HCPH will have a community dashboard on their COVID-19 page that will be updated every 24-hours.

Harris County now has community spread. Community spread refers to cases without travel history and we do not know the source of transmission which makes it harder to identify and contain the virus. We need the public's help to prevent further community spread.

Public health officials urge our residents to strictly follow the guidance provided March 24, 2020 by Harris County Judge Lina Hidalgo and Houston Mayor Sylvester Turner until April 3, 2020 (unless otherwise noted). For the complete guidance order from Harris County Judge, please visit https://www.readyharris.org/Stay-Home.

Harris County Public Health and the Houston Health Department have opened testing sites to the general public. For more information and to see whether you may need further assessment or need to be test for #COVID19, please visit https://covcheck.hctx.net/.
Thank you to our local HealthTech company Luminare that partnered with Harris County to launch the online screening platform for our regional testing site.

Visit www.readyharris.org and www.hcphtx.org\COVID-19 to learn more about Coronavirus, its symptoms, and how you can help stop the spread.

A partir del 27 de marzo de 2020 (3:00 p.m.), El Departamento de Salud Pública del Condado Harris (HCPH, por sus siglas en inglés) cuenta con 25 nuevos casos de COVID-19, lo que eleva el total a 160 casos positivos, incluida una muerte relacionada con COVID-19, informada el 19 de marzo, 2020. HCPH también confirma que 14 de nuestros pacientes se han recuperado. Estos nuevos casos no incluyen aquellos dentro de la Ciudad de Houston.

El Departamento de Salud Pública del Condado Harris, actualiza el conteo de casos diariamente a las 3:00 p.m. y mantiene una lista continua de estados de casos en su sitio web. Para obtener la lista completa de información de casos confirmados del Condado Harris con detalles de estado de cada caso, visite: www.hcphtx.org\COVID-19. A partir de la próxima semana, HCPH contará con una tabulación de casos en su página COVID-19 que se actualizará cada 24 horas.

El Condado Harris cuenta ahora con propagación comunitaria. La propagación comunitaria se refiere a casos sin historial de viaje sin conocimiento de la fuente de transmisión que hace que sea más difícil identificar y contener el virus. Por lo que necesitamos la ayuda del público para evitar una mayor propagación de la comunidad.

Los funcionarios de salud pública instan a los residentes a seguir estrictamente la orientación proporcionada el 24 de marzo, 2020 por la juez del Condado Harris Lina Hidalgo y el alcalde de Houston Sylvester Turner hasta el 3 de abril, 2020 (o hasta nuevo aviso). Para obtener la orden de orientación completa de la juez del condado de Harris, visite https://www.readyharris.org/Stay-Home.

El Departamento de Salud Pública del Condado de Harris y el Departamento de Salud de Houston han abierto sitios de prueba para el público en general. Para obtener más información y para ver si puede necesitar una evaluación adicional o si necesita hacerse una prueba de # COVID19, visite https://covcheck.hctx.net/. Gracias a nuestra compañía local de HealthTech Luminare que se asoció con el Condado Harris para lanzar la plataforma de evaluación en línea para nuestro sitio de pruebas regionales.

Visite www.readyharris.org y www.hcphtx.org\COVID-19 para obtener más información sobre el coronavirus, sus síntomas y cómo puede ayudar a detener la propagación.