/

/

YMCA Of Greater Houston Announces Center Reopenings and Expanded Amenities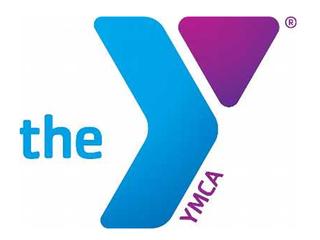 THE WOODLANDS, TX -- As part of the YMCA of Greater Houston's phased opening approach, the organization is excited to announce programs and services will return to four Greater Houston area centers including: Houston Texans YMCA, Alief Family YMCA, MD Anderson Family YMCA and The Woodlands Family YMCA at Shadowbend. Programs and services that will be available at these centers include:

Wellness Center
Group exercise classes
Youth and family programs
Y Learning Center (Registering now)
Virtual group exercise classes
Youth Sports

Additionally, the YMCA has expanded favorite programs and services at select Greater Houston YMCA centers including:


• Expanded In-Person Group Exercise Classes: Les Mills™ classes are back and they are great for anyone looking to get lean, toned and fit fast. Additionally, popular group exercise classes such as water exercise, Zumba®, ForeverWell, yoga, etc. are returning so be sure to check the schedule for the newly added classes.

• Expanded Swim Program: Small group swimming lessons have returned and are offered in a safe environment for beginner to advanced swimmers ages 3 and up. Additionally, registration for swim teams is underway. The Y offers six regional swim team programs and recently added its seventh team at the Lake Houston YMCA.

• In-Person Personal Training: With the help of a Certified Personal Trainer, members can create a customized plan to achieve short and long term wellness goals - in person OR virtual training available.

• Child Watch Expanded: Child Watch ages have been expanded to include children ages 2 and up.

• Youth Soccer League: For ages 3-9, youth soccer is an exciting sport combining team play and individual skills. The Y's program promises no try outs, no getting cut and no bench warmers. Every child plays at least half of every game while making friends and learning new techniques. Registration opened August 31. https://www.ymcahouston.org/programs/sports/youth-soccer

• Y Learning Centers: A safe and structured environment that will allow for students to attend virtual classes, benefit from peer interaction, and participate in engaging enrichment activities with certified teachers, while parents return to work. https://www.ymcahouston.org/ymca-learning-center

The YMCA of Greater Houston continues to focus on the safety and well-being of all who visit the YMCA. With limited class sizes (reservations required in all areas), social distancing, heightened face masks requirements and enhanced and rigorous deep cleaning protocols, members can feel safe returning to the Y.

"A majority of our returning members that we have surveyed have felt safe at our centers. We are proud of the positive feedback we have received from members about the cleanliness of centers and safety protocols," said Stephen Ives, President & CEO, YMCA of Greater Houston. "We take great pride in exceeding safety measures to ensure our members are protected and can stay active. In addition to implementing a rigorous cleaning schedule that includes cleaning machines and high touch areas at least 50 times per hour, we have partnered with professional cleaning services that are using Electrostatic Clorox 360 disinfectant, Razor antimicrobial coating product, Electrostatic VIREX II 360 disinfectant and more."

Offerings will vary by location and members are encouraged to check their center for availability and to make reservations. A breakdown of amenities per center and safety protocols can also found on the website at ymcahouston.org/SeeYouSoon.


Members and the community are encouraged to stay engaged through the virtual YMCA platform offering exercise classes, activities for kids and families, virtual swim safety videos and multiple opportunities for connection.

Updates on specific plans can be found on the YMCA of Greater Houston www.ymcahouston.org and Facebook @YMCAHouston and Instagram @YMCAHouston.