/

/

Nonprofit Kindness to Action to Launch Kindness Coins in Memory of Elijah Knight's 17th Birthday on January 21
Nonprofit Kindness to Action to Launch Kindness Coins in Memory of Elijah Knight's 17th Birthday on January 21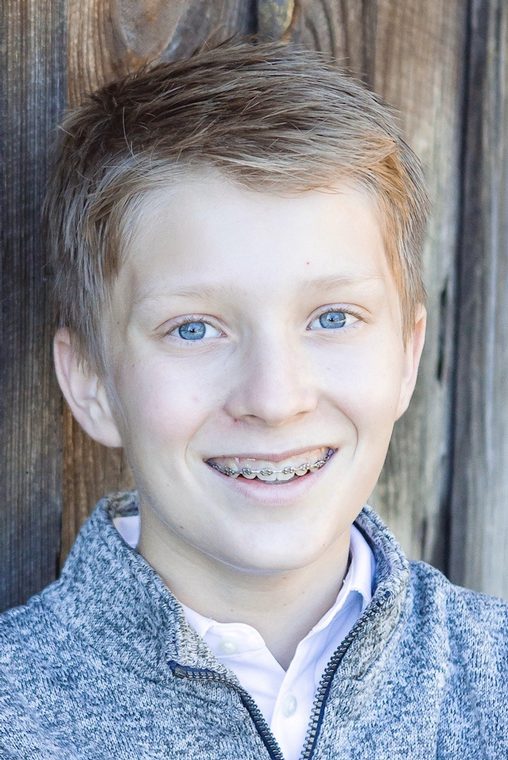 HOUSTON, TX – Kindness to Action, a nonprofit organization working in loving memory of the late Elijah James Knight, announced today the launch of Kindness Coins on January 21, 2021 — what would have been Elijah's 17th birthday. Kindness to Action will distribute Kindness Coins across the country and around the world to recognize acts of kindness by individuals living out Elijah's legacy: "Start everything with kindness and the end will be okay."

On June 25, 2018, Elijah, a 14-year-old resident of Cypress, Texas, was tragically killed while at a camp in Georgia. Prior to his death, Elijah was contemplating what he wanted to do for his Eagle Scout Service Project, which was designed to showcase youth leadership, service to others and positive community impact.

"That was going to be the focus of his project: to try to start with kindness to solve longer term, systemic problems," said Elijah's father and Kindness to Action founder Stephen Knight. "We have a lot of kind people, but taking action and putting that kindness into some manifestation and doing something in the world is where it really becomes powerful."

Modeled on the concept of challenge coins, which are awarded to others as a physical sign of honor, respect or recognition, Kindness Coins can be given as a token of appreciation and are available upon request or by donation at kindnesstoaction.org. Each coin features Elijah's life quote and a unique serial number that can be registered on the Kindness to Action website to track the distribution of coins around the world.

"We're asking for everyone to give these coins as a tangible recognition and appreciation for the good that they are putting into the world," Stephen Knight explains. "This movement is born out of our suffering and our hope that Elijah's generation will carry on in his stead and will begin with kindness and fix the world. Kindness alone without action will not change the world."

Anyone interested in supporting the cause can request to become a Kindness Ambassador, spreading a larger message of kindness and distributing Kindness Coins in their community. To learn more about the Kindness Ambassador program or to purchase Kindness Coins, please visit kindnesstoaction.org or contact Stephen Knight at KindnessToAction@gmail.com.

Often described as "a light," Elijah James Knight (2004-2018) was a Distinguished Honor Roll student enrolled in the Horizons Gifted and Talented Program at Spillane Middle School in Cypress, Texas. He was honored with the school's prestigious Spartan Mark of Excellence Award and Distinguished Achievement Award. An accomplished Boy Scout and Troop Instructor, Elijah was inducted into the Order of the Arrow, which recognizes Scouts who best exemplify the Scout Oath and Law in their daily lives.

Elijah's story was recently featured in episode 4 of the Netflix show "Surviving Death," which is currently on the Top 10 list of shows on the platform. This has brought global attention to Elijah's life and his legacy of kindness.

Elijah was also an avid inventor, award-winning saxophone player, cross-country runner and dedicated community volunteer who hoped to become an Eagle Scout and an environmental engineer. He planned to use his skills to improve the world and to address issues of gender and racial equality as well as larger environmental challenges.