/

/

Power Update from Mark Keough County Judge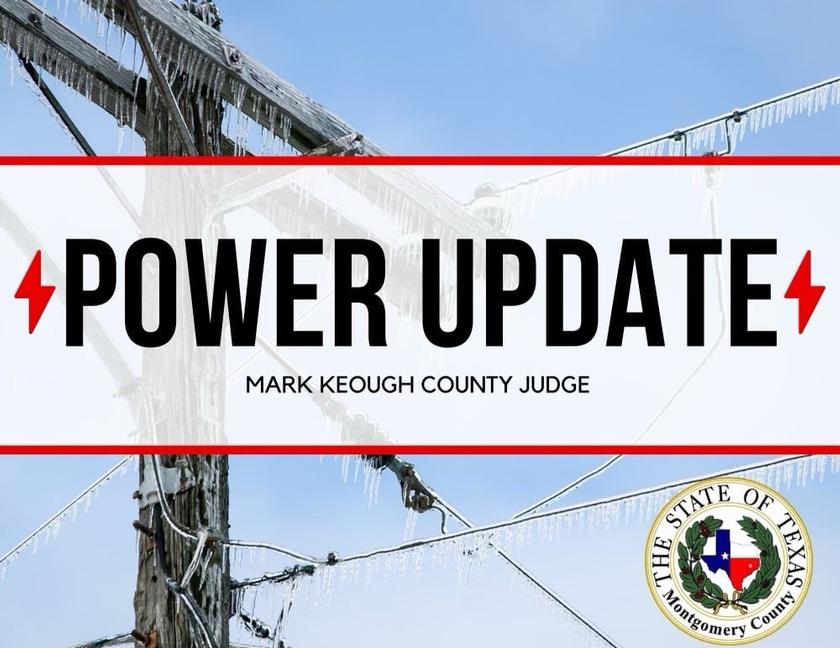 MONTGOMERY COUNTY, TX -- Power update: CenterPoint has not provided us with an update and their outage map is no longer working. At last check there was 7,000+ in Montgomery County without power.

Entergy just finished up a conference call with elected officials. Today they made great headway at restoring power fully to our residents. This morning with over 15,000 customers without power and mostly since Sunday or Monday they brought in additional crews to work on restoration. As of now Entergy has 7,625 customers left in Montgomery County to restore. We were told all but 1,500 should have power back TONIGHT. The remainder will should be restored tomorrow.

Their regulator has called for customers to conserve energy during the peak hours of 5-10. If you can help conserve power during these peak times to ensure we can all keep the lights on, please do. So far they have not called for any load shedding which results in rolling outages. This is good news.

Entergy has over 1,000 crew members in the field working on restoration.
I will continue to provide updates as I get them. Reminder today's rain and thawing of ice on the roads will freeze again tonight with the deep freeze. Just because roads were passable today doesn't mean they will be in the morning. Use caution and avoid unnecessary travel in the morning.