/

/

Memorial Hermann Weekly COVID-19 Vaccine Update - Feb. 26, 2021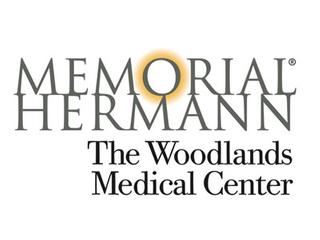 THE WOODLANDS, TX - Below is a snapshot of where we are as of today, Feb. 26.

As of Feb. 26, 2021:

• Across Memorial Hermann Health System, we have administered approximately 173,000 doses of the Pfizer and Moderna vaccines to date. (See our COVID-19 vaccine tracker here.)
• This week, Memorial Hermann will distribute second doses of the COVID-19 vaccine to those who received their first doses three weeks ago at Smart Financial Center in Sugar Land and Woodforest Bank Stadium in Shenandoah.
• The Smart Financial Center event takes place from 7 a.m. to 5:15 p.m., Wednesday, Feb. 24 - Friday, Feb. 26 and from 7 a.m. to 6:15 p.m., Saturday, Feb. 27. The Woodforest event takes place from 7 a.m. to 5 p.m., Friday, Feb. 26 and Saturday, Feb. 27. Please note, the Woodforest event is separate from any events being hosted by St. Luke's Health.
• More than 17,000 people were vaccinated at Smart Financial Centre on Feb. 3 - 6 and a little more than 7,000 were vaccinated at Woodforest on Feb. 5 & 6.
• Last week's winter storm caused us to cancel some appointments. All of those individuals have been rescheduled at this time.
• Memorial Hermann has been selected by the State of Texas to serve as a vaccine hub. Becoming a hub will allow us to open up additional opportunities for those within the state's Phases 1A and 1B to schedule a vaccine appointment with a focus on making the vaccine available to the hardest hit zip codes and demographics.
• The speed at which we can move through additional populations will be determined by continued vaccine supply. It is important to note that this process will take some time to get through, likely several months. During this time, we ask the public to continue to wear masks, practice good hand hygiene and social distance even after receiving the vaccine.
• We appreciate the community's patience and understanding during this time, and pledge to keep things moving just as quickly and efficiently as we possibly can.
• We will continue sharing the latest information on our website and through Memorial Hermann's social media channels, so please check back often for updates.