/

/

Worthington Manor Luxury Living Community takes over Wedgewood Golf Course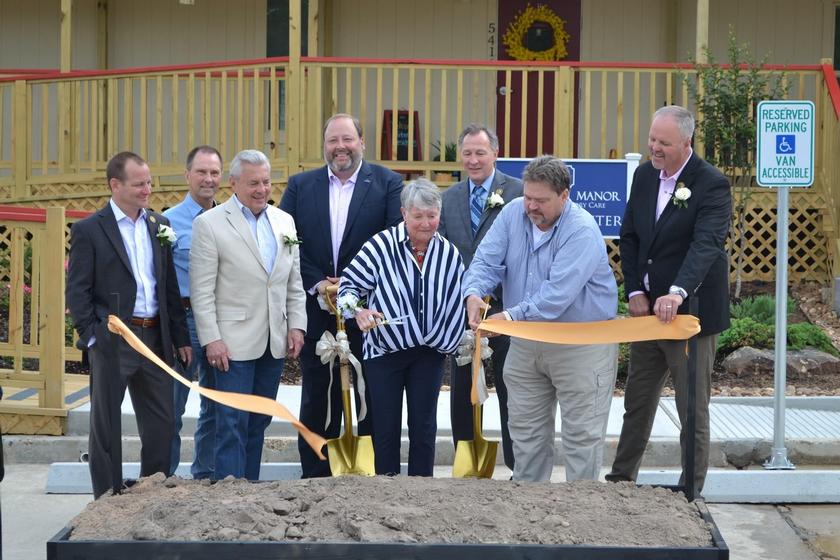 CONROE, TX -- Developer, Curtis Lindsey, President and CEO of Lindsey Commercial Properties, had a vision over 5 years ago of improving the property once owned by Wedgewood Golf Club into a venue the City of Conroe would welcome into the community.

Lindsey Commercial Properties originally purchased the driving range. Partnering with Jeff Farmer, CEO of Spectra Properties Inc. and Norma Upshur, Managing Member of the ownership, they purchased additional land for the facility and the surrounding area to enhance the serene environment for the community for a total of 72 acres and the luxury living community with fantastic views from the highest point in Conroe will take up 26 acres and be more than 135,000 square feet- truly mansion size. And it is pet friendly!

"I worked with 3 mayors of Conroe, Conroe City Council, the surrounding HOA communities, and the residents in the area to make Worthington Manor a part of something they all can be proud of and welcome to the community to make a positive impact on their lives", said Lindsey. "Future development plans include an Independent Living and medical offices. We will generate 75 jobs at our beautiful community for seniors to live".

The community of Worthington Manor will provide a sense of belonging for the active adults residing there.
Norma Upshur said," As we age, we want to feel as if we belong, to be part of a community. It is important for our self-worth to integrate into a community, a group, and be around people we trust. Worthington Manor hopes to meet the goals of the seniors and the community. Families are always welcome with multiple gathering areas and dining venues for encouraging intimate intergenerational communication."

Opening November of 2021, Worthington Manor will be managed by Insight Senior Living LLC with 72 assisted living apartments and 46 memory care beds. Residents can choose from 5 floor plans ranging from a studio apartment to a 2-bedroom unit. Apartments will include 9 ft ceilings, custom cabinets, granite countertops, stainless-steel appliances, and individual HVAC systems. Some units may have private patios and laundry facilities, tile in bathroom and wood look flooring throughout the living areas.

Amenities will include a full-service bar, a Cybercafé, Al Fresco Dining, an Exercise Studio, an Art Studio, a Game Room, Library, Poker Room, a Full-Service Spa including Hair Salon, Manicures, Pedicure and Massage Rooms. The development plan includes a dine-in movie theater, a demonstration kitchen for Culinary Classes and chef demonstrations, and a dog park.

The Ribbon Cutting Ceremony was held on Thursday, April 29 with Mayor Jody Czajkoski, Mayor Pro-Tem Raymond McDonald, Councilman Duke Coon, Councilman Todd Yancy, Councilman Curt Maddox, Curtis Lindsey, Jeff Farmer, and Norma Upshur. Later that afternoon a public Open House was held for the community and senior living industry individuals to explore information about Worthington Manor.

Jeff Farmer concluded the celebration event with a resonating statement. "I wouldn't build anything I wouldn't put my own mama in". That pretty much says it all.

Worthington Manor Creating Community in Luxury Senior Living.
Worthington Manor is a for-profit development. It is funded in part by the U.S. Housing and Urban Development (HUD) Federal Housing Administration (FHA). It abides by all laws and regulations required by the Federal Fair Housing Act and the Equal Employment Opportunity Commission.

Local residents interested in learning more about Worthington Manor can contact the community at (936)-504-SENIORS.

More information can be found on the Worthington Manor website at worthingtonmanorseniorliving.com. Follow their Facebook page for additional upcoming events and preview tours at www.facebook.com/Worthington-Manor-of-Conroe-103828645145776. Call (936) 213-0550 for a personal tour appointment.