/

/

Lone Star College System Trustees to hold regular meeting June 3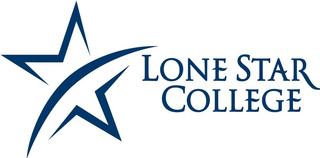 HOUSTON, TX – The Lone Star College System Board of Trustees will hold a workshop and regular meeting Thursday, June 3, at 2 p.m. The meeting will be conducted via WebEx due to the LSCS Board of Trustees Board Room being closed to the public.

Members of the public may view/listen/provide public comment to the WebEx meeting. Registration is required which includes providing your name and email address. Log on to LoneStar.edu/Webex.com to access the meeting (Event number is 120 640 2892. Event password is LSC2021).

The public may register to address the LSCS Board of Trustees online by submitting a completed registration form no later than 1:55 p.m. on the day of the board meeting. Please provide your email address when filling out the participation form so that LSC can email you instructions on how to participate. During public comment session you will be announced and unmuted by the host.

The link for the board agenda is available online at LoneStar.edu/Board the Friday prior to the meeting. For more information, contact Jed Young, Executive Director of Communications, at 832.813.6521.

This notice is given pursuant to Section 551.001 et seq. of the Texas Government Code.