/

/

Fire Sprinklers quickly control fire in Gym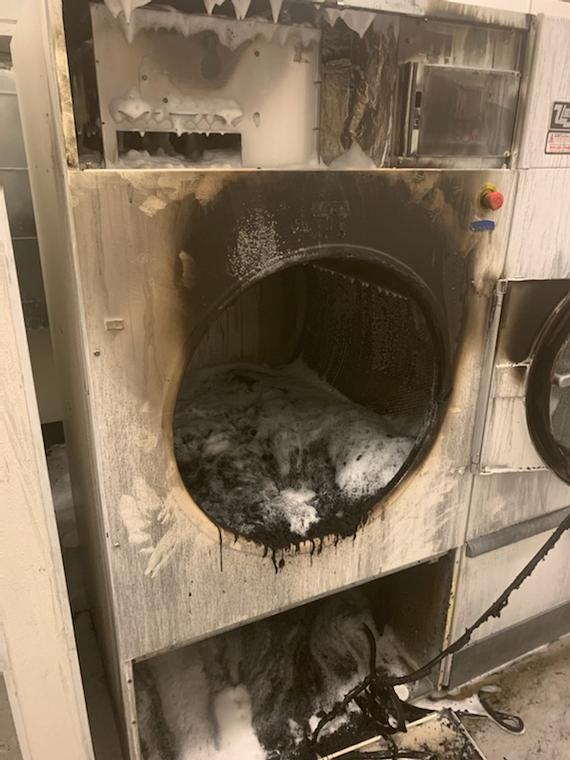 THE WOODLANDS, TX -- At approximately 8:30pm on September 10th, 2021, South Montgomery County Firefighters (Montgomery County ESD #8), were dispatched to reports of a fire alarm at the L.A. Fitness Signature Club located at 3570 Harmony Commons Drive. The first Fire Engine arrived in just minutes, reporting smoke in the building and a water flow alarm. The crew entered the building and determined that a fire had broken out in a commercial dryer in the club's laundry room, but that a single fire sprinkler head had activated and controlled the fire before it could spread.
All occupants escape without injury, fire damage limited to laundry room after dryer catches fire
At the time of the fire, approximately 50 customers and employees were in the building when the fire started. Although the fire started in the un-occupied laundry room, they were able to escape unharmed when the alarm sounded.
The building's fire sprinkler system was installed in 2018 by Interactive Fire Control Inc and inspected by MCESD 8 Fire Inspectors working hand in hand with the Montgomery County Fire Marshal's Office. The MCFMO and MCESD #8 work together under an inter-local agreement to enforce the County Fire Code and insure the safety of residents and visitors.
The Montgomery County Commissioner's Court first adopted a County-wide Fire Code in 2008 after a series of commercial fires damaged or destroyed several businesses in our community. Since that time, MCFMO personnel have reviewed building plans on over 100 million square feet of new construction projects and along with our partners, conduct thousands of inspections annually.