/

/

State Representative Steve Toth Enters Race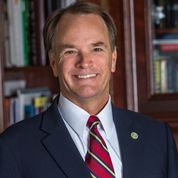 THE WOODLANDS, TX -- Representative Steve Toth (R-The Woodlands) announced today that he plans to run for re-election in the Texas House of Representatives.
Ready to Serve House District 15 in The Woodlands & South Montgomery County
Rep. Toth is finishing his third term with an impressive 'A' rating from every conservative organization in Texas. He is ranked 4th out of 150 for most conservative voting record by the 2021 Rice University study of the Texas House.
'Babette and I are grateful for your trust and support over the years as we have proudly served you,' said Rep. Toth. 'We humbly ask for the opportunity to continue serving our wonderful community and delivering on our commitments.'
Toth listed his accomplishments during the 2021 Legislative Sessions: 'I promised to put a stop to the hateful teaching of Critical Race Theory in Texas schools, and I did. I promised that I'd fight to secure our southern border, and as a member of the Texas Appropriations Committee I approved $1.8 billion towards completing President's Trump's wall. All funds appropriated for border security totaled approximately $3 billion.
'While RINOs in D.C. have been fighting for red flag laws, I promised that I'd fight for Constitutional Carry and I delivered. In the face of undeniable election fraud, I promised to do everything I could to protect the sanctity of our elections by closing loopholes in the system that make it easy for people to cheat. And I promised that I would fight against all odds for a forensic audit of the 2020 election, and I kept that promise.
"A simple heartbeat now protects every unborn baby in Texas. Texas Right to Life estimates this law that I co-sponsored with Senator Bryan Hughes is saving 100 babies each day."
Regarding his priorities for the next session, Toth said he will 'continue to fight to end State-sponsored racism in Texas classrooms by adding classroom transparency clauses and establishing consequences for teachers and administrators who c.tinue to encourage racism and segregation in the classrooms. I will also continue to fight for legislation that creates better pathways and opportunities for students struggling mi. dyslexia — legislation which unfortunately died in the Senate.'
Toth added, 'It is truly heartbreaking that powerful political forces kept the House from passing legislation to protect our most vulnerable citizens, our children, from gender mutilation and the social, emotional, and mental abuse that plagues children facing identity crisis. I plan to continue the fight to rescue children like James Younger from this abuse until evil sex change surgery clinics are eradicated completely.'
Toth also addressed his steadfastness in 'fighting against unlawful medical mandates and medical tyranny," and restated his unapologetic vigor for 'protecting the people's Constitutional right to religious conscience.'
Referencing the promises he has kept, Rep. Toth encouraged voters not to take his word for it, but to put his record to the test 'I've been fighting for you,' said Rep. Toth, 'and this you can count on, I'll continue to fight for you!'
Steve and his wife of over 37 years, Babetett, have three children and are grandparents to twins. The Toths have lived in The Woodlands area for over 20 years. Steve is an ordained minister and served as a family life pastor and a teaching elder in community churches. He currently serves as chairman of the board of Mighty Oaks Foundation, ministering to veterans with post-traumatic stress (PTSd). He has been a contributor on Fox News, OAN, Newsmax, ABC News, Fox Business News, CNN, KTRH and more.
Steve Toth is a small business owner representing South Montgomery County in the Texas House of Representatives' 15. District HD 15 includes The Woodlands, Spring, Conroe, Shenandoah, Oak Ridge North, Tamia, and Woodloch. Representative Toth is a proven fiscal conservative serving on the powerful Appropriations Committee.