/

/

2022 Taste of the Town Month Has Returned to The Woodlands!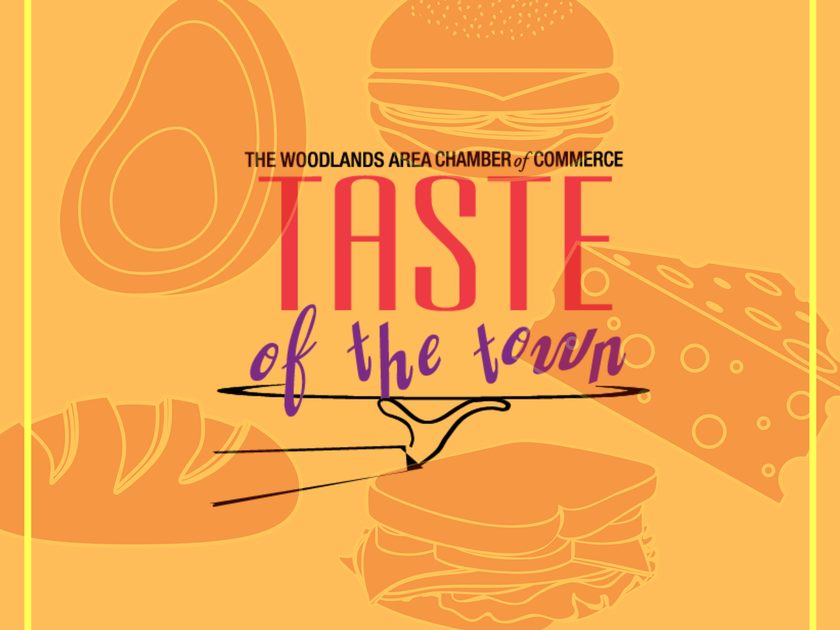 THE WOODLANDS, TX – 2022 Taste of the Town Month has returned, January 3 through January 28. Presented by The Woodlands Area Chamber of Commerce, guests may visit participating restaurants to receive a "taste" of each establishment's favorite dishes or chef-created off-menu cuisine.
Wildly popular local restaurant tour is running January 03 - 28
Created in 1986 as a way for residents of the newly established Woodlands Township to learn of the burgeoning local cuisine industry, Taste of the Town typically was a single event where restaurateurs set up booths in a convention hall and attendees sampled their wares in a single afternoon. For decades, the event was a huge success with thousands of event-goers. However, in late 2020, the cloud of COVID raised doubts of the 2021 event taking place.
Fortunately, the team members at The Chamber put their heads together and came up with an innovative improvisation as a solution: instead of bringing the restaurants and people to one place for one day, they came up with an alternate plan that allowed the people to go out and sample the restaurants at their leisure for an entire month. The result – a curious cross between a local business tour and a foodie scavenger hunt – was more popular than ever, so much so that The Chamber opted to repeat it this year.
"We are excited to have Taste of the Town for the entire month of January, driving customers to the front door of our restaurants that have been hit very hard by the pandemic," said JJ Hollie, president and CEO of The Woodlands Area Chamber of Commerce. "Last year, there were more than 20,000 visits to participating restaurants, and we expect even more this year!"
Due to the popularity of the event, it is advisable to purchase tickets now and to start your tasting odyssey as soon as possible. Last year, more than 1,000 tickets were purchased on the first day alone. Tickets cost $40 per person (12 years and up) and package deals are available.
Purchase them here
!
Restaurants and eateries that are part of Taste of the Town Month include:
• Artisan Culture
• Baja Sur
• Black Walnut Cafe
• Burger & Bordeaux
• Charm Thai Bistro
• Citizens Grill
• Conroe's Incredible Pizza Company
• Crudo
• Cupcakes and Bubbles
• Del Frisco's Grill
• Fajita Pete's
• Fit Kitchen Meals
• Flower Child
• Fogo de Chao
• Goode Co. Restaurants
• Island Fin Poke
• Johnny's Italian Steakhouse
• JW's Place Soul Food & BBQ
• Killen's Barbecue
• Killen's Steakhouse
• Landshark Bar & Grill
• Local Pour
• Main Squeeze Juice Co.
• Mia's Table
• Nona's
• Pacific Yard House
• Press Waffle Co.
• Russo's New York Pizzeria
• Tailgators Pub & Grill
• Tapped Drafthouse & Kitchen
• The Butler House
• The Goose's Acre
• The Red Brick Tavern
• Thistle Draft
• Tommy Bahama
• Vernele's New Orleans Bakery & Cafe
Guests can sample delectable appetizers, entrees and desserts at around 40 restaurants in the area.
View the map of restaurants
!
For further information read through
Frequently Asked Questions
.