/

/

Taste of the Town 2023 Winners Announced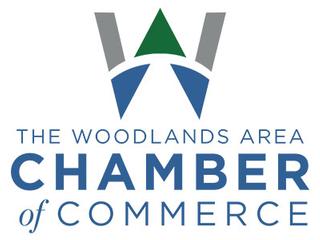 THE WOODLANDS, TX -- The Woodlands Area Chamber of Commerce hosted their 37th Annual Taste of the Town on Thursday, January 26, 2023 at The Woodlands Waterway Marriott Hotel & Convention Center. Over 35 restaurants participated and provided an array of appetizers, entrees, and desserts to the public. Approximately 2200 people were in attendance.

Taste of the Town Judges voted on three different categories including: Best Appetizer, Best Entrée, and Best Dessert. Attendees were able to choose their fan favorite through the People's Choice Award.

Best of Taste Winners:

• Best Appetizer was awarded to Del Frisco's Grille

• Best Entrée was awarded to Tommy Bahama Restaurant & Bar

• Best Dessert was awarded to Schilleci's New Orleans Kitchen

• People's Choice Award was given to Amrina by popular vote of the Taste of the Town attendees


Visit The Woodlands was the Presenting Sponsor for the event this year. "The Woodlands has become a strong dining destination with an outstanding variety of restaurants, and Taste of the Town is an excellent way to promote multiple restaurants in The Woodlands all in one place," said Nick Wolda, President of Visit The Woodlands. "It was great to see everyone enjoying themselves at the event, and we're very glad that we were able to be presenting sponsor for Taste of the Town's first year back at The Woodlands Waterway Marriott."

Zach Richmond of Richmond Realty, Hometown Chef Sponsor, is a long-time attendee of Taste of the Town. "We are so happy to be back in person officially for Taste of the Town hosted by The Woodlands Chamber. As a kid, it was one of my favorite events to attend kicking off the new year, but as an adult, I think I enjoy it a little more! It's so great to see all of our community leaders and residents out here supporting local businesses. This event just has a special aura and excitement to it unlike anything else," Richmond stated.

Taste of the Town is an annual event hosted by The Woodlands Area Chamber of Commerce to celebrate local cuisine and bring together the community across The Greater Houston Area. This event is curated for Chamber members in the food & beverage industry and offers sponsorship opportunities for all.

If you are not a Chamber member and would like to join, please contact Royce Brooks, Director of Sales at Royce.brooks@woodlandschamber.org.

For more information, contact Samantha Chapa, Director of Government Affairs & Signature Events at samantha.chapa@woodlandschamber.org or Brenna Hapes, Director of Marketing & Communications at brenna.hapes@woodlandschamber.org.