/

/

The Signorelli Company Announces Eric Barnes as Vice President of Accounting and Administration
The Signorelli Company Announces Eric Barnes as Vice President of Accounting and Administration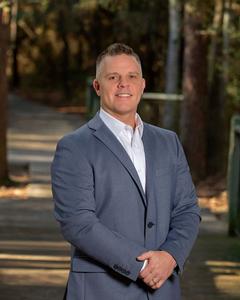 THE WOODLANDS, TX -- The Signorelli Company, one of the fastest growing privately held companies in the nation, has hired Eric Barnes to serve as vice president of accounting and administration. In this role, he will lead the financial and administrative operations of this dynamic and innovative real estate firm.

Barnes brings over 20 years of extensive leadership experience in managing teams and implementing systems and processes. His professional background is from public and industry accounting, serving US public registrants, international reporting entities and privately held companies. His specialized background includes finance and accounting, mergers and acquisitions, Securities and Exchange Commission (SEC) filings, and initial public offerings. He has worked in various industries including multifamily real estate, construction, oil and gas, financial services, distribution, and manufacturing.

"We are delighted to welcome Eric to the company," said Danny Signorelli, founder and CEO of The Signorelli Company. "His diverse leadership experience in accounting and finance is well suited to our business model, which encompasses a broad range of asset classes including land, retail, commercial, multifamily, and single-family sales and rentals. We are confident Eric will bring strategic value to our financial operations."

Prior to joining The Signorelli Company, Barnes served as chief financial officer for Keener Investments, LLC, a fully integrated multifamily real estate investment firm. Additional career experience includes serving in key management roles at public accounting firms with responsibilities ranging from oversight of specialized financial areas to leadership positions in private companies.

Barnes is a certified public accountant licensed by the Texas State Board of Public Accountancy in 2009. He is a graduate of Sam Houston State University with a bachelor's degree in accounting.

The Signorelli Company currently builds and develops across all nine counties included in the Greater Houston area. The company has been delivering successful master planned and mixed-use communities for over a quarter of a century, including the award-winning Valley Ranch and Granger Pines in Montgomery County. The company recently broke ground on Bluestem, its new 356-acre master planned community in Waller County. In other recent news, The Signorelli Company announced plans for Austin Point in Fort Bend County, which is slated to be the largest master planned community developed in that county in more than 20 years, as well as a 3,000-acre master planned community in Splendora. For more information, visit signorellicompany.com.

The Signorelli Company also has an award-winning homebuilding division, First America Homes, which continues to help thousands of families find high-quality homes in the best communities to live, work, shop and play in Greater Houston. In June 2022, First America Homes announced its expansion into the Austin / San Antonio market and, in that time, has acquired 700 homesites in seven communities in Central Texas, with additional projects in the pipeline. To learn more, visit firstamericahomes.com.