Visit Website

281-367-9511
Hours of Operation:
Monday - Friday: 7:30am - 4:30pm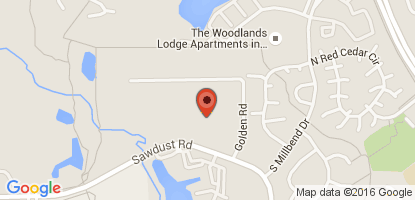 Address:
2436 Sawdust Road
Spring, TX 77380
Directions
Develops, Conserves & Protects San Jacinto Watershed
About Us

Located in southern Montgomery County, The Woodlands Division of the San Jacinto River Authority provides water supply and wastewater treatment services from centralized facilities to the 60,000-person community. To provide these services, the SJRA operates three wastewater treatment facilities with numerous pump stations, water wells, water storage tanks and distribution facilities. As one of 10 major river authorities in Texas, the San Jacinto River Authority mission is to develop, conserve, and protect the water resources of the San Jacinto River watershed. The SJRA receives no money from the state, nor does it collect any type of taxes. Income is primarily derived from the sale and distribution of water and treatment of wastewater. This revenue covers the cost of operation and maintenance as well as outstanding debt. Revenue bonds are sold to finance projects.
Recommendations For San Jacinto River Authority - Woodlands Division