Popular and Recent Listings
/

/

/

Evesham Vale Flour Canister With Lid
Evesham Vale Flour Canister With Lid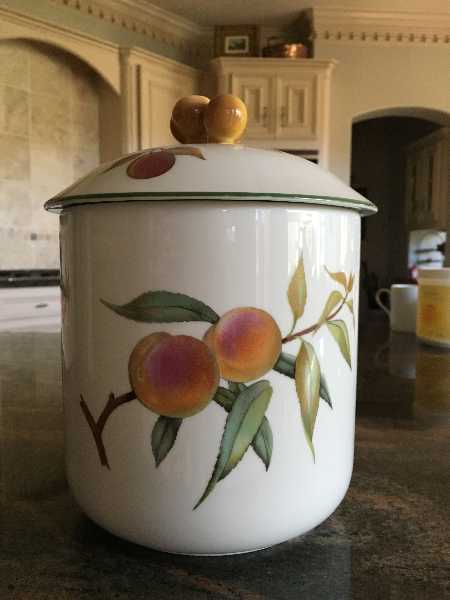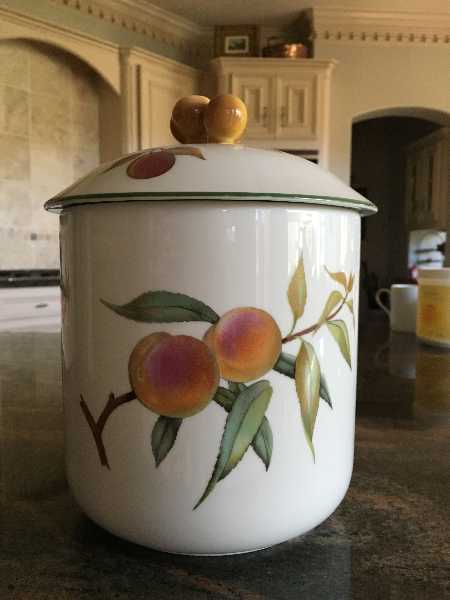 Grab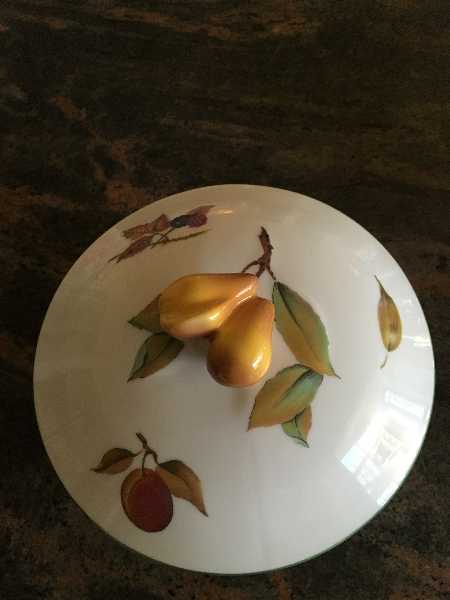 Grab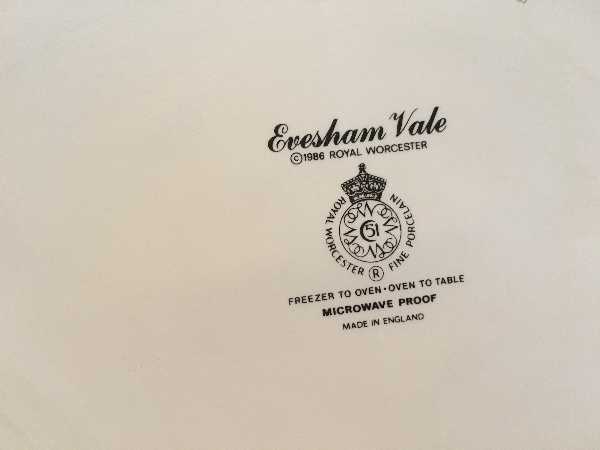 Grab
Evesham Vale Flour Canister & Lid:
The Evesham pattern by Royal Worcester is a highly collectible English design on fine porcelain. The pattern is named after a local fruit-growing region in England. Royal Worcester is among the top of quality producers for fine porcelain. Made in England.
Fruit and leaves in muted tones accented with forest green give Evesham Vale from Royal Worcester a gracious, Old World feel. We have a beautiful Flour Canister & Lid with a charming pear knob. The canister measures 7.5 inches in diameter and 10 inches high. The lovely design has a colorful fruit and foliage pattern with green trim. Beautiful for display or perfect for baking and serving. I also have listed the Coffee and Sugar Canisters with Lids.
Please look at my other Evesham pieces listed. I will be adding more daily. Thank you for looking!