/

/

Steve Trash® to Bring Magic to Earth Day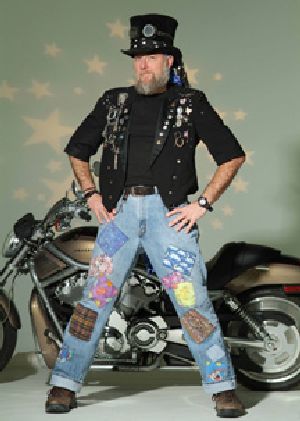 THE WOODLANDS, Texas -- Bringing magic to the stage, Steve Trash®—Illusionist, Eco-entertainer and Kid Comedian—headlines entertainment at The Woodlands Earth Day Festival on Saturday, April 12, from 10 a.m. to 3 p.m. at The Woodlands High School.
Celebrated for his high energy, wit and kid-friendly humor, Steve Trash® appears in three free performances of Big Green Magic Show. The internationally recognized rock'n eco-hero sends an environmental message with each sleight-of-hand trick and big illusion, captivating audiences of all ages.
According to Steve Trash®, "…everyone has the power to make the world a better place by protecting the environment. But most of all," he says, "protecting the environment should be embraced in a fun, non-doom-and-gloom way."
Assisted by a supporting cast, the eco-entertainer uses flashy staging, recycled costumes and a rocking soundtrack to perform three or more big illusions per show. Steve Trash® engages and amazes while balancing a woman on a crutch and magically growing a human-sized butterfly on stage.
Based in Frog Pond, Alabama, Steve Trash®, has entertained 10 million kids with his kooky, magical personality at venues across the country and around the world over the past 25 years. He was featured on the cover of Weekly Reader and appeared on CBS This Morning and ESPN's Outdoor. In 2007, Fast Company recognized Steve Trash in The Fast 50, the magazine's global search to identify ordinary people doing extraordinary things.
The Earth Day stage features a full schedule of performing artists including McTeggart Irish Dancers and Lord Stirling's Fifes and Drums. Throughout the day, performers from the Christian Youth Theater and a cast of costumed characters will stroll the event.
The Woodlands Earth Day Festival is organized by the Community Associations of The Woodlands, The Woodlands G.R.E.E.N. and Conroe Independent School District. Admission to the festival and performances are free, due to the generous support of sponsors Waste Management, The Woodlands Development Company, Woodlands Joint Powers Agency, Xploration Station/Houston Museum of Natural Science and others.
For a full schedule of activities, please visit the Community Association's Web site and click on Earth Day.
Updated Performance Schedule
10 a.m. Opening ceremonies
10:45 a.m. Live Fit! Live Green! Jazzercize Demonstration
11 a.m Steve Trash®-Illusionist, Eco-Entertainer and Kid Comedian!
11:45 a.m Lord Stirling's Fifes and Drums
12 p.m. Awards Ceremony
12:30 p.m. Christian Youth Theater 
1 p.m. Steve Trash®-Illusionist, Eco-Entertainer and Kid Comedian!
1:45 p.m. McTeggart Irish Dancers
2:30 p.m. Steve Trash®-Illusionist, Eco-Entertainer and Kid Comedian!