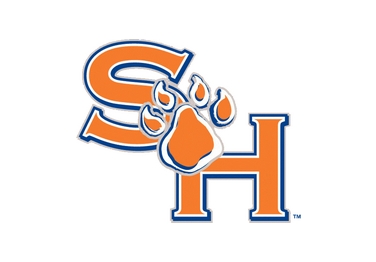 HOUSTON, Texas - Sam Houston State University pitcher Michael Oros picked up his second win of the season over Rice the Bearkats won 4-1 Sunday afternoon at Reckling Park to eliminate the No. 1 seed from the Houston NCAA Regional.

Designated hitter Anthony Azar, a former standout for The Woodlands High School baseball team, put the final nail in the Owls' coffin with a two-out RBI single through the left side in the bottom of the eighth to give Sam Houston a 4-1 lead.

Azar finished the season as the Bearkats' leading hitter with a .367 batting average (3 HR, 36 RBI). Former College Park standout Corey Toups finished the season at .258 (37 Runs, 23 RBI).

Arkansas ended Sam Houston's 2012 dream baseball season later in the day with a 5-1 victory in the finals of the Houston Regional.

The victory over No. 1 seed Rice Sunday afternoon that moved the Kats into the Regional finals game upped Sam Houston's 2012 victory total to 40 wins. The total marks only the third time in the Bearkats' 26 seasons at the NCAA Division I level to win 40 or more games.

Sam Houston's young squad (the Kats lose only five seniors from this year's roster) earned top 25 national rankings for the first time in program history. At one point in the year, SHSU rolled up a 13-game winning streak, the program's longest at the Division I level.

Tying the record for most Southland Conference victories (24), Sam Houston won its first league regular season title since 1989. The trip to the 2012 Houston Regional marked Sam Houston's seventh NCAA Division I Baseball Championships appearance.