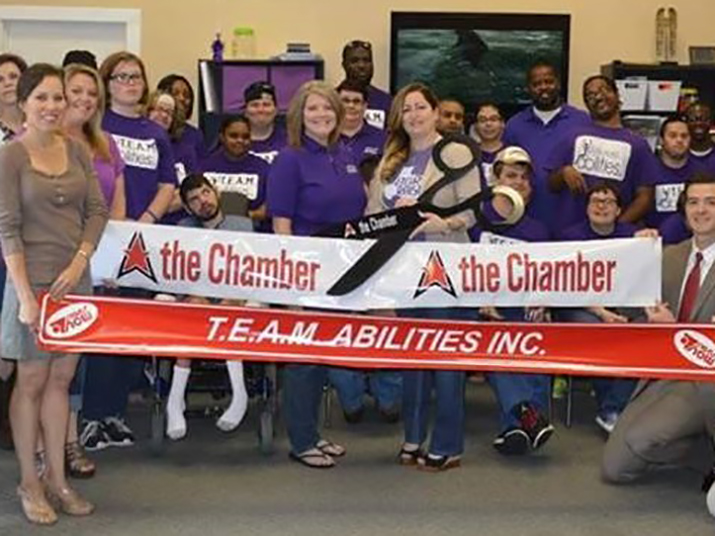 THE WOODLANDS, Texas - Since the 90's, youth sports have changed dramatically. Some would say that Little League and the YMCA have been trumped by travel/select teams. If you were to take a popularity poll to gauge what people think of select sports, you'd get a mixed bag of opinions. Some positive, some negative.

Some people believe there is just too much emphasis on winning and not enough on sportsmanship and positive personal development. Others point out how if these young people are lucky enough to have the right coach, both can be achieved.

Well, today we have an example of how striving to be your best in and out of the athletic arena can be achieved if you have the right leaders and it comes all the way from down under.

Meet Australia's Natalie Porter and her NPIRE basketball organization. You'll meet Coach Porter in our Q&A below but to get you started, NPIRE's mission is...

"To turn young stars into sporting professionals, to help grow under-resourced organizations into blooming businesses and through a strong partnership with Rising Stars Travel-provide athletes , coaches and families with opportunities to experience the world in a way they never thought possible."

NPIRE takes several youth basketball groups on tours to other countries from Australia and The Woodlands area was lucky enough to have been on their itinerary within the past week. The Woodlands basketball coach, Dale Reed saw where NPIRE was going to be in the area, found Porter's contact information and voila! Basketball games were set up for NPIRE with The Woodlands JV and varsity teams. These games were played Jan. 7 at The Woodlands.

During their stay in this area, The Woodlands High School basketball team parents opened up their houses to NPIRE for "Home Stays". During an NPIRE trip, Home Stays allow the group to cut down on lodging expenses.

One of the Home Stay parent's was Craig Galatas and he offered some insight as to how well The Woodlands and NPIRE players connected.

NPIRE's first night with Galatas and company consisting of players, coaches and parents of the TWHS varsity and JV teams, took the NPIRE team (17 players and co.) to Rico's to experience some Texas cuisine. The athletes hit it off immediately. After the dinner, the NPIRE players split up to go home with their sponsors for Home Stays. Eight families took either two or three NPIRE athletes for two-night stays.

The next day was game day for NPIRE as they played TWHS varsity and JV teams and you could tell by the way both games went that the boys had already developed a bond with each other. Although they were competing hard, there was way more communication between the boys than what you would see in a district game.

That evening, the Home Stay hosts threw a national championship game party and fun was had by all scarfing down good food and listening to rather loud music while watching Alabama defeat Notre Dame.

Galatas shared his thoughts on the NPIRE group, "I was one of the sponsor's (Home Stay host) and I can tell you the NPIRE kids were interactive, polite and fun to be around. Other than a very endearing dialect difference and being from the other side of the globe, they were the same as our young men."

NPIRE is a lot like one of our organizations here in the states called the People to People Ambassador Program that takes students starting from fifth grade to seniors in high school around the world learning about other cultures while they educate other cultures as to what we are all about. The missions are similar and they offer programs for boys and girls.

Q&A with NPIRE founder, Natalie Porter.

1) In regards to the actual trip which is three weeks long, take us through the trip starting in Australia to landing back in Australia.

26 December – Depart Melbourne//Arrive Dallas
27 Dec – Depart Dallas//Arrive Bridge City TX for tournament
28 Dec – Tournament
29 Dec – Tournament and Houston NBA game
30 Dec – Game v Alodia Sports Academy in Houston
31 Dec – NASA Space Center and NYE celebrations
1 Jan- Game v Crockett HS
2 Jan – Six Flags and Dallas Cowboys Tour
3 Jan – Elite Training Session in Dallas, Game v Chant Chargers – Dallas
4 Jan – Game v The John Cooper School/The Woodlands
5 Jan – NBA Spurs v 76ers
6 Jan – Day in San Antonio and Homestays at the Woodlands
7 Jan – Game v The Woodlands HS
8 Jan – Tour of Texas A&M, Game v Ivanhoe Grammar School and Houston v Lakers
9 Jan – Game v Prime Prep Academy Dallas
10 Jan – Depart for Los Angeles – Shopping
11 Jan – Disneyland/California Adventure
12 Jan – Knots Berry Farm
13 Jan – Universal Studios & Depart 11:30pm for Australia
15 Jan – Arrive Melbourne (flight is approx 15 hours)

2) In your words, how are these young athletes benefiting from NPIRE?

"This tour is giving the athletes a vast array of basketball and life experiences through games, school visits, Home Stays with American families, NBA and College games, historical sightseeing, bus trips, meeting players from all walks of life. They also have great mentors (former NBA players, Olympians and legends)."

3) On the site, it states that you've played International basketball but not the specifics.

"Yes, I played internationally for a long time. I played 97 games for Australia, and represented Australia at the 2004 Athens Olympics. I was also drafted by the New York Liberty in 2001. I spent time in Italy playing there and have spent 16 seasons in the Australian professional league where I was a league MVP, leading scorer and All Star Five member."

4) What gave you the inspiration to start NPIRE? Why is it named "NPIRE"?

"NP stands for Natalie Porter.
NPIRE means build your 'empire (NPIRE).
Motto is 'Build Your Future'.

"I wanted to stay in touch with the sport and at the same time be able to continue to travel domestically and internationally but most of all I wanted to give young athletes/adults the opportunities and tools to become the best they can be in their own lives."

5) In regards to your local stay here in The Woodlands..... Besides the actual game against The Woodlands, what kind of activities have you been involved with here?

"Shopping, shopping, and more shopping!!! These boys really know how to shop.
They also spend lots of time with their Home Stay families and enjoyed it so much and they really did not want to leave. They loved watching the NFL, eating Pizzas and hanging out with The Woodlands boys."

6) How far reaching is NPIRE and how many groups travel?

"We will have more NPIRE groups coming back down to Texas and the rest of the US at the end of 2013/early 2014 and so if any teams are interested in playing a team from Australia, please contact me at natalie@npire.com.au.

"I currently have groups touring New York, Connecticut, Boston, North Carolina, Virginia, South Carolina, Tennessee, Louisiana, Texas, Washington, Nevada, Oregon and California – they are all experiencing the same things as mentioned above, and having a wonderful time."

7) Can young athletes from all over Australia get involved with NPIRE? Some will see this article and wonder how they can take a trip with NPIRE.

"We have athletes from all over Australia coming together to play for NPIRE, as well as schools and clubs from different states traveling. If players are interested in touring, they either contact us via email or on facebook. We then send them a tour information pack which lists a draft itinerary with associated costs and inclusions. If they want to commit, they then pay a deposit and installments until departure. It is usually a 12-month process."

There you have it! Natalie Porter's, NPIRE affords young athletes the opportunity to broaden themselves by traveling around the world learning about commitment, respect, responsibility and integrity.

Young Australian athletes know how to contact Coach Porter if they want to be involved with NPIRE (www.NPIRE.com.au). Young students in the United States can take similar trips around the world by getting in touch with The People to People Ambassador Program. (www.peopletopeople.com). P2P has athletic and non athletic programs.


Comments to global.information@rocketmail.com.