/

/

'Palettes and Paintings' fundraiser benefiting The Woodlands High School Art Trust
'Palettes and Paintings' fundraiser benefiting The Woodlands High School Art Trust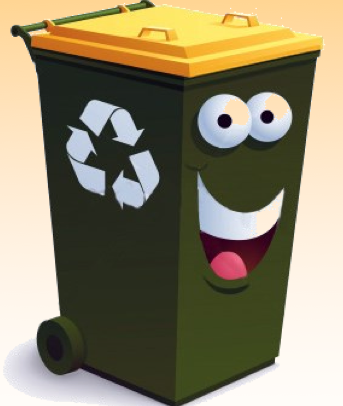 THE WOODLANDS, Texas -- "Palettes and Paintings", the third annual fundraiser for The Woodlands High School Art Trust, a non-profit organization, is being held Valentine's Day weekend, Friday, February 15, 2013. The event will take place from 6:30 p.m. to 9:00 p.m. in The Woodlands High School lobby located at 6101 Research Forest Drive. Admission is free and open to the general public.
Bring your Valentine for an evening of visual, performing and culinary art! Meet award-winning professional, local and student artists. View their amazing artwork! Enjoy entertainment by our nationally recognized TWHS musicians! Tempt your palate with delicious delights!
"Palettes", a silent auction including 100 artist palettes crafted into original works of art by talented students, faculty, alumni and local artists will be open during the evening. All proceeds will be used to grow and conserve the permanent collection of professional art work on display daily in the lobby of The Woodlands High School.
"Paintings" will be the unveiling of the top five paintings by professional Texas artists voted on by the entire TWHS student body for addition to The Woodlands High School Art Trust permanent collection.
The students will be using funds from the 2012 Homecoming Dance to purchase artworks from the top five selections to add to the permanent collection. All other paintings are available for purchase by the public throughout the evening.
The top five paintings are chosen from a field of 20 professional Texas artists selected by a student art committee. Posters of the 20 candidate paintings will be located throughout the school during February. All 20 paintings will be on display during student lunch times at the main campus on Wednesday, February 6 through Friday, February 8, 2013 with poster enlargements of the paintings on display at the 9th grade campus on the same days. Student voting will be on Tuesday, February 12, 2013.
Congratulations to the professional Texas artists who had their work selected to be included in the top 20 for this year's collection! They are Clinton Alexander, Linka Behn, Kelley Divine, Jessica Erickson, Valerie Fowler, Jenny Granberry, Enrique Gutierrez, Charlie Hardwick, Liz Hill, Laura Garcia Jones, Blas Lopez, Anita Marshall, Roberta Masciarelli, Carl Morris, Michelle St. Onge, Tamara Robertson, Ryan Runcie, Howard Sherman, Steven Smith and Dandee Warhol. Eighteen of these award-winning artists will be present to celebrate the event and answer questions. Come visit with these talented artists and view their inspiring art work.
Charlie Hardwick, Rock Band Poster artist icon, was the 2012 featured artist for the Bayou City Art Festival in Houston.
Charlie Hardwick, Liz Hill and Anita Marshall are all residents of The Woodlands. Liz Hill specializes in figure watercolors and collage.
Dandee Warhol, Pop Art artist, Houston, earned the 2011 Houston Press Reader's Choice Best Artist award. Warhol has curated art collections for clients including Cirque Du Soliel and Susan G. Komen.
Howard Sherman, Abstract artist, Houston, is featured in the 2010 book titled Texas Artists Today.
Tamara Robertson will be the 2013 featured artist at the Ft. Worth Arts Center in Ft. Worth, Texas. Tamara Robertson was voted one of Dallas' top 10 artists in the 2009 D Art Slam.
Michelle St. Onge, Austin, Silk Screen artist, has designed textiles for clients including Ralph Lauren, Victoria's Secret, Nautica, and Pottery Barn. She has also been featured on " The Martha Stewart Show ".
The Woodlands High School Art Trust would like to thank the 69 Texas artists who submitted their entries for selection by the student art committee. We appreciate their generous support.
Be sure to see the paintings currently on display in the The Woodlands High School Art Trust collection including the following: White Hat by Kevin Peterson, Barefoot Madonna by Debra Latham, Serenity by Karen Calhoun, Royalty by Kaytee Esser, Evening Glow/Grey Egret by Sherry Hogan, Snow Leopard Protects Her Cubs by Charles Wallis, With Each Breath Music by Theresa G. Thornhill, Chenier Willow by Sherry Hogan, Ophelia by Cindy James, and Looking for Tomorrow by Debra Latham. Admission is free and open to the public daily during regular school hours.
Can't attend the Palettes and Paintings event, support The Woodlands High School Art Trust by becoming a "One Hundred Friends of Art " member or make a donation. Visit www.twhsat.org to join or donate. Membership is tax deductible and affordable! For more information about Palettes and Paintings or One Hundred Friends of Art, please contact Susan Cosculluela at info@twhsat.org or visit the website.
The Woodlands High School Art Trust, a 501 (c) 3 organization, was established to organize, maintain, conserve and grow a student-selected, student-purchased permanent art collection of professional works. One of its missions is to promote the development of creativity for every student through active involvement in the arts. The art collection will provide daily exposure to art awareness and may also be used to enrich curriculum in areas such as language arts and social studies. The Woodlands High School Art Trust, the Anne Marie Hopkins Art Alliance and The Woodlands High School Art Club are dedicated to promoting art awareness at school and in the community.
The Woodlands High School, a National Blue Ribbon School is located in The Woodlands, Texas, 28 miles north of Houston.