/

/

LSC-Montgomery presents Musical Tribute to Composer Prokofiev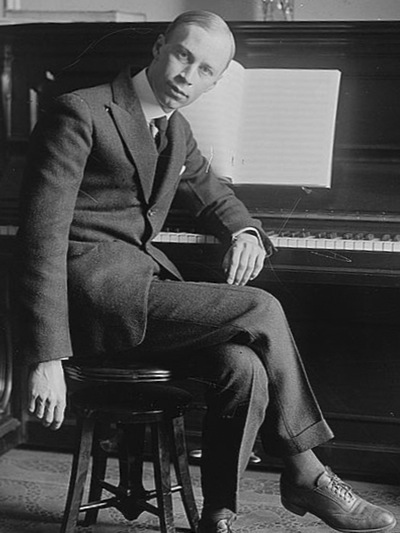 THE WOODLANDS, Texas -- Lone Star College-Montgomery's music department is excited to present an evening tribute recital to the life and music of composer Sergey Prokofiev on Monday, March 4, at 6:30 p.m., in the Recital Hall, located in the college's Music Hall (Building H). The event is free, and community members are invited to attend.
Three student pianists—Christopher Janwon McKiggan and Yurie Farnsworth from Rice University; and Francisco Alfonso Hernandez from University of Houston; will perform a recital of Prokofiev's music, following the viewing of a recently-released documentary of Prokofiev's life and a short lecture by Dr. Sergey Kuznetsov, professor of piano at LSC-Montgomery.
"Prokofiev is one of the most extraordinary and unique composers who has ever lived," said Kuznetsov. "In fact, I can say that he was the one who has influenced piano music of the 20th century. The musical language he developed was very much ahead of his time."
The recital is dedicated to the 60th anniversary of Prokofiev's death, which was in March of 1953 and on the same day as communist dictator Joseph Stalin. Prokofiev's death was ignored by communist party authorities and media in the Soviet Union until the recent discovery of Prokofiev's personal diaries. The mystery about Prokofiev and his life has now been revealed in this documentary entitled, "Prokofiev: The Unfinished Diary."
"Prokofiev's contemporaries weren't ready to perceive his music, his brave harmonic progressions, chords, melodies and forms, but he is the one who opened a new chapter in the history of music" said Kuznetsov. "Anywhere we go—any country, any piano competition, festival or recital, Prokofiev's music will be played and loved. His music is very popular, and yet it requires maturity and sophistication from both a listener and performer. His piano sonatas and concerti are the highlights of the repertoire of many pianists and considered to be challenging technically and musically."
For more information, contact Jaymee Lamprecht, LSC-Montgomery's concert and community outreach coordinator, at (936) 271-6246 or Jaymee.Lamprecht@LoneStar.edu.