/

/

Author, speaker Chrissy Bernal to present at WISE Conference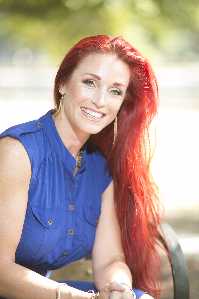 THE WOODLANDS, Texas – Chrissy Bernal will transport working moms high above the playing field to give perspective and grounding avenues on how to keep the balance of being a parent and sustain a career in today's world at the WISE Conference.
Speaking on the fine balance of parenting while having a career
Bernal will cover how anyone can use specific approaches to handling the daily tasks and the challenges we can face; addressing topics from dealing with distractions, to effective stress deflecting at home and work. An avid daily writer on important topics to empower women for many years, Bernal's input and participation in the WISE conference is sure to leave moms with a new perspective and options to explore and implement when seeking balance in work and life.
The conference, called "The WISE" will give Women of all backgrounds and career fields the opportunity to renew their energy, life view and spirit, while learning new techniques and approaches to networking. Speakers include Emmy-Award winner, Rhonda Britten; entrepreneur and motivational speaker, Theresa Roemer; and Milstead Automotive president and 2013's MC, Amy Milstead.
Hosted at The Woodlands Resort & Conference Center, the conference takes place on Wednesday, October 16.
Register online at www.thewiseconference.com.