/

/

'Daylight Savings Time' begins Sunday March 9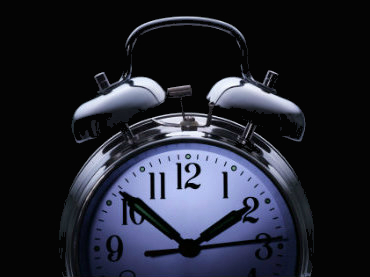 THE WOODLANDS, Texas -- Get ready to 'spring forward' this Sunday, March 9, and lose one hour of sleep. Officially the time changes at 2:00 a.m., but most residents will fast-forward their clocks prior to retiring to bed on Saturday night.

It's important to minimize the stress of the time change, so much so, that the Monday after the time change has been proclaimed National Nap Day. Make it a long nap and get adequate rest throughout the first week of the time change.

"Night owls" have the hardest time transitioning; taking almost three weeks to adjust to the new time, according to German researchers in a report in the 2009 Journal Sleep Medicine. And women are more irritable and agitated during the transition than men. This is attributed to women having to keep the whole family on a schedule, in addition to themselves.

Rachel Ulbig, the yoga instructor at Legends Sports Complex, said her students typically have difficulty adjusting to the time change.

"They say they can't fall asleep an hour earlier, and then they wake up at their usual time. So they lose two hours of sleep, not one," said Ulbig. "I usually do a slow workout, spending the session on the mat, in order to ease them through the time transition."

The Woodlands Fire Department recommends changing the batteries in smoke alarms the same time you turn back the clocks. Approximately one-third of home and apartment fires do not have a working smoke detector, or any detectors at all. When smoke alarms fail to work, it's usually because batteries are old and no longer functional.

State law requires apartment owners to ensure that apartment units have working smoke detectors in them before people move in. Apartment residents are responsible for changing the batteries in those smoke detectors.

According to Montgomery County Fire Marshall, Jimmy Williams, smoke is usually what kills fire victims, not the fire. Smoke puts people in a deep sleep, and without the sound of the smoke alarm they die of smoke inhalation.

Daylight Savings Time will end Sunday, November 2, in the fall, when we'll 'fall back' one hour, and finally recop that lost hour of sleep.