/

/

LSC-Montgomery honors Hispanic Heritage month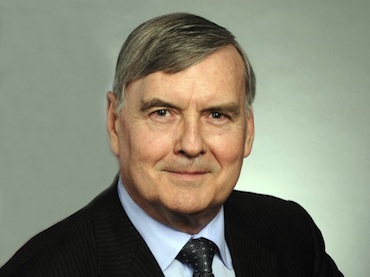 THE WOODLANDS, Texas - Lone Star College-Montgomery, in partnership with the Texas Familias Council, will honor Hispanic Heritage month with a community leadership event on Tuesday, September 30, on the LSC-Montgomery campus, in the Performing Arts Center (Bldg. D).

The Converging Texas Communities Symposium, which is aimed at exploring leadership, workforce, education, and families in diverse communities, is free to the public and will kick off with a meet and greet breakfast at 9 a.m. The presentation, with guest speakers and a panel discussion including three first and second-generation Hispanic students from LSC-Montgomery, will begin at 10 a.m.

Dr. Steve Murdock, founding director of the Rice University Hobby Center for the Study of Texas and author of "Changing Texas-Implications of Addressing or Ignoring the Texas Challenge," will provide the keynote address with new data trends of the ethnic population and their effects locally.

"This symposium is significant to LSC-Montgomery and it's a stellar way to honor Hispanic Heritage month," said Dr. Austin A. Lane, president of LSC-Montgomery. "Each of our guest speakers plays an integral role in helping unite our diverse society."

Retiring Montgomery County Judge Alan Sadler will present a special opening greeting and Dr. Lane will provide introductory remarks.

Murdock has given more than 850 presentations in the past decade to state and national groups on the implications of demographic, social, and economic change for state and national populations with emphases on the implications for racial and ethnic minorities, and the future of Texas, and the United States. His work has been cited in the creation of legislation for college funding for minorities in Texas and in court cases that have resulted in greater equality in funding among Texas schools.

Attorney, founder of Latinos Ready to Vote (LRTV), and former Texas GOP U.S. Senate candidate, Linda Vega, will be the symposiums esteemed guest speaker, discussing leadership and the workforce.

Vega's platforms include immigration, minority education and job opportunities, and minority voter registration. Vega's law firm practices exclusively in the area of immigration law, assisting companies and individuals in their immigration cases; and her organization, LRTV, is dedicated to promoting voter registration among Latino Americans, naturalizing legal permanent residents and Latino communities, and promoting conservative principles.

The Texas Familias Council, a nonpartisan community development organization that promotes community inclusivity, development, and well-being through advocating solutions to location changes, will be represented by president and founder Maria Baños Jordan.

"We want our leaders in the community to walk away with beneficial knowledge in order to support these changes," Jordan said. "And, to inspire those in attendance to think outside the box and look for ways to work in bringing the community together."

For more information on the Texas Familias Council, visit www.TexasLatinoleadership.com. To RSVP for VIP seating at the Converging Texas Communities Symposium, contact Maria Baños Jordan at (832) 527-7251.

LSC-Montgomery is located at 3200 College Park Drive, one-half mile west of Interstate 45, between Conroe and The Woodlands. For more information about the college, call (936) 273-7000, or visit www.LoneStar.edu/montgomery.