/

/

LSC-Montgomery student organization to sponsor drug and alcohol awareness series
LSC-Montgomery student organization to sponsor drug and alcohol awareness series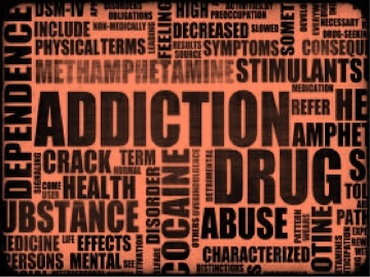 THE WOODLANDS, Texas – In connection with October being National Substance Abuse Prevention month, Lone Star College-Montgomery's Human Services Student Organization will offer a series of lectures designed to raise awareness of issues related to drugs and alcohol. All lectures will be held on the LSC-Montgomery campus in building G, room 102.

The public is invited, there is no cost to attend any of the lectures, and no registration is required.

Glen Killian, professor and program director of human services at LSC-Montgomery, hopes that this series will help raise awareness in students and adults of the current issues regarding substance use, abuse and addiction.

This series will encompass four lectures, each featuring a guest speaker. The series will present the following:


"Marijuana: What's the Big Deal?" on Thursday, October 9, at 12 p.m. John O'Neill, former LSC-Montgomery adjunct faculty member and coordinator of addiction services at The Menninger Clinic, will lecture on the use of marijuana and its effects on cognitive development and functioning.

"The Ties that Bind: Understanding how Substance Abuse and Addiction are 'Family Problems'" on Wednesday, October 15, at 12 p.m. Colleen Olfers, program coordinator for the Right Step drug and alcohol rehab centers, will discuss substance abuse and addiction in the family, how it effects the family as a whole, and chemical dependency treatment.

"This is your Brain on Drugs: The Science of High-Risk Behaviors" on Thursday, October 23, at 1 p.m. Dr. Crystal Collier, director of the Behavioral Health Institute at The Council on Alcohol and Drugs Houston, will speak about the addictive nature of drugs and their effects on the brain.

"They're doing WHAT?! Current Trends in Teen and Young Adult Substance Abuse" on Wednesday, October 29, at 1 p.m. Stacie Allphin, director for adolescent services at the Memorial Hermann Prevention and Recovery Campus (PARC), will talk about the most recent trends in drug experimentation among teens and young adults, and the ramifications of those trends.

"Substance abuse problems are prevalent among college students and young adults," Killian said. "Education is often the first step in prevention."

For more information about LSC-Montgomery's Human Services Student Organization, visit the website provided below.

LSC-Montgomery is located at 3200 College Park Drive, one-half mile west of Interstate 45, between Conroe and The Woodlands. For more information about the college, call (936) 273-7000, or visit www.LoneStar.edu/montgomery.